Sharing a few dinner ideas for the upcoming holiday week.
MONDAY: Salmon + Avocado Tomato Chickpea Pasta Salad
Another Summer dinner ready in under 30 minutes! I typically skip making the Lemon Basil Vinaigrette and settle for a simple mixture of olive oil and lemon juice. Link to the Avocado Tomato Chickpea Pasta Salad here.
TUESDAY: Chicken Fajitas
I prefer a simple marinade of lime juice and soy sauce for chicken fajitas. Load up on the veggies to make this a filling and balanced meal.
WEDNESDAY: Crock Pot Pulled Pork Sliders + Coleslaw + Baked Beans
Making pulled pork is one of my favorite ways to use my crock pot. My BBQ pulled pork tenderloin is a reader favorite on My Texas Kitchen. Look for a BBQ sauce that doesn't have sugar in the top three ingredients.
THURSDAY: 4th of July Cookout
I hope y'all have fabulous plans to cook out with friends and family this 4th of July! My recipe for Poblano Corn Casserole is a delicious side to any BBQ.
FRIDAY: Leftovers or dinner out!
Have a great week friends!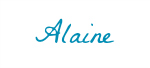 July Weeknight Dinner Ideas