MONDAY: Grilled Chicken + Mexican Corn Salad + Charro Beans
Mexican Grilled Street Corn Salad is one of my favorite recipes this summer. Heat up a can of Charro beans for an easy Monday night dinner.
TUESDAY: Thai Chopped Salad
A crunchy and refreshing chopped salad for the warm July nights. Top with leftover grilled chicken from Monday night. Link to recipe here.
WEDNESDAY: Summer Corn and Zucchini Chowder
Loaded with sweet summer corn and zucchini this is the only soup I ever make in the summer. Prep the veggies the night before to save time for an easier weeknight meal. Link to recipe here.
THURSDAY: Hamburgers and Roasted Potato Wedges
I love making roasted potato wedges in my air-fryer. Toss cut baby red potatoes in olive oil and cook at 375F for ~20 minutes.
FRIDAY: Leftovers or dinner out!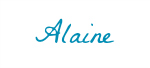 More July dinner ideas: