Monday: Chicken and Sausage Jambalaya + Rice
An easy, versatile recipe for jambalaya made with beef smoked sausage and boneless skinless chicken thighs. Recipe can be adjusted based on what meats you have on hand. Serve over white or brown rice.
Fresh cornbread makes a great addition to this budget friendly dinner.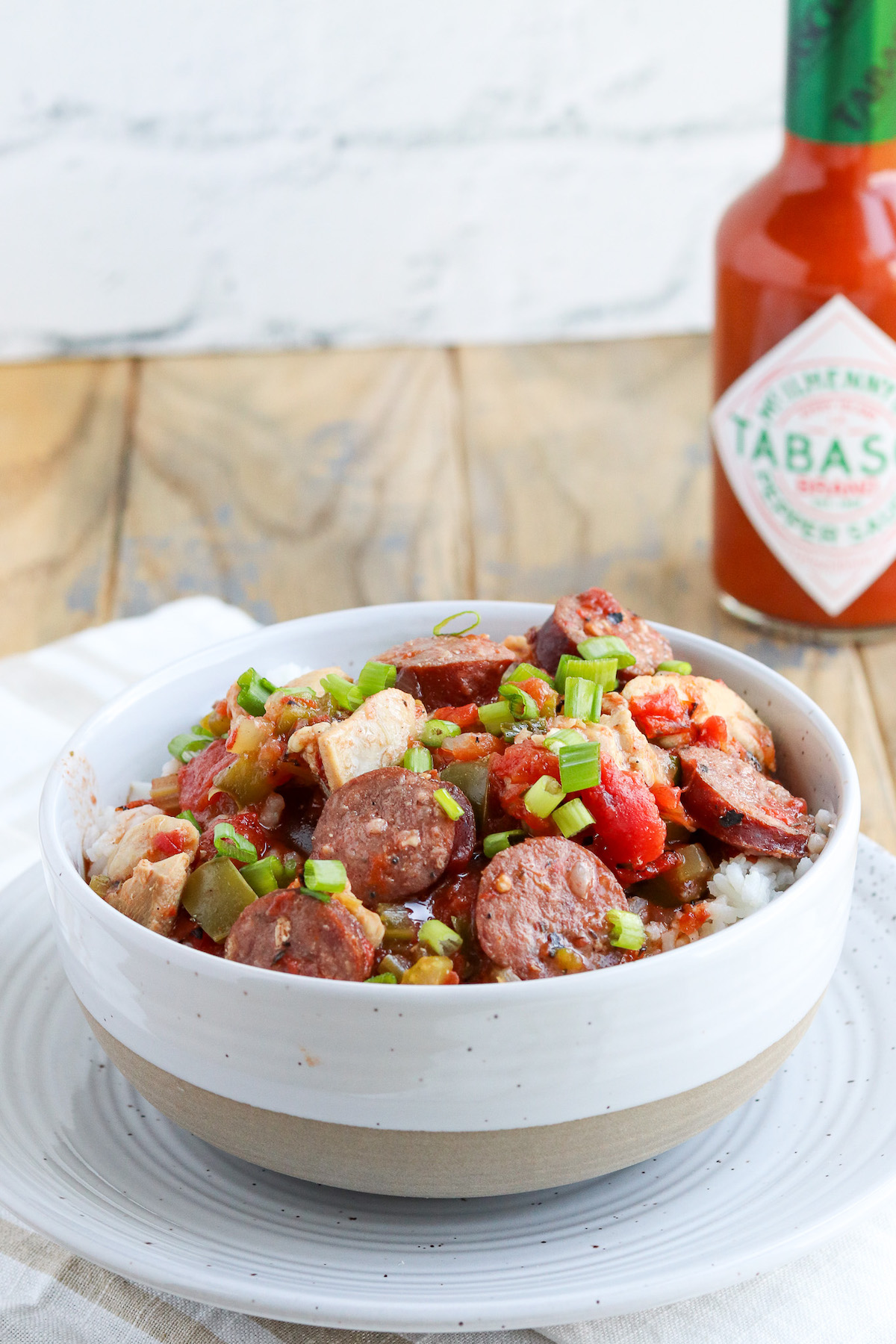 Tuesday: Taco Soup
This recipe for taco soup is simple, healthy and takes just over 30 minutes to make. It has two kinds of beans – black and pinto, adding plenty of fiber. I chose this recipe because it calls for just a few spices you likely have on hand rather than a package of taco seasoning.
For kids, I like to serve the taco soup with a small quesadilla.
Wednesday: Chicken Quarters + Green Beans + Potatoes
In an effort to reduce our grocery budget, I often buy the bone and skin on chicken quarters to roast. They frequently are on sale for $0.99/lb. Place on a foil lined sheet pan for easy cleanup.
At HEB they have various pre-seasoned chicken quarters for sale or you can season them yourself.
For an easy dinner serve with green beans (fresh, frozen or canned) and a side of roasted potatoes.
Thursday: Slow Cooker Birria Tacos + Guacamole
Theis birria taco recipe uses a chuck roast to make a very tender flavorful beef and sauce. It has a lengthy spice list but if you have a variety of dried peppers on hand will be easy to throw in the crock-pot.
Serve on corn tortillas with guacamole salad.
Friday: Leftovers or dinner out!
For an easy and healthy weekend breakfast, these Pear Muffins are made with fresh pears and whole-wheat flour.
Have a great week - Alaine