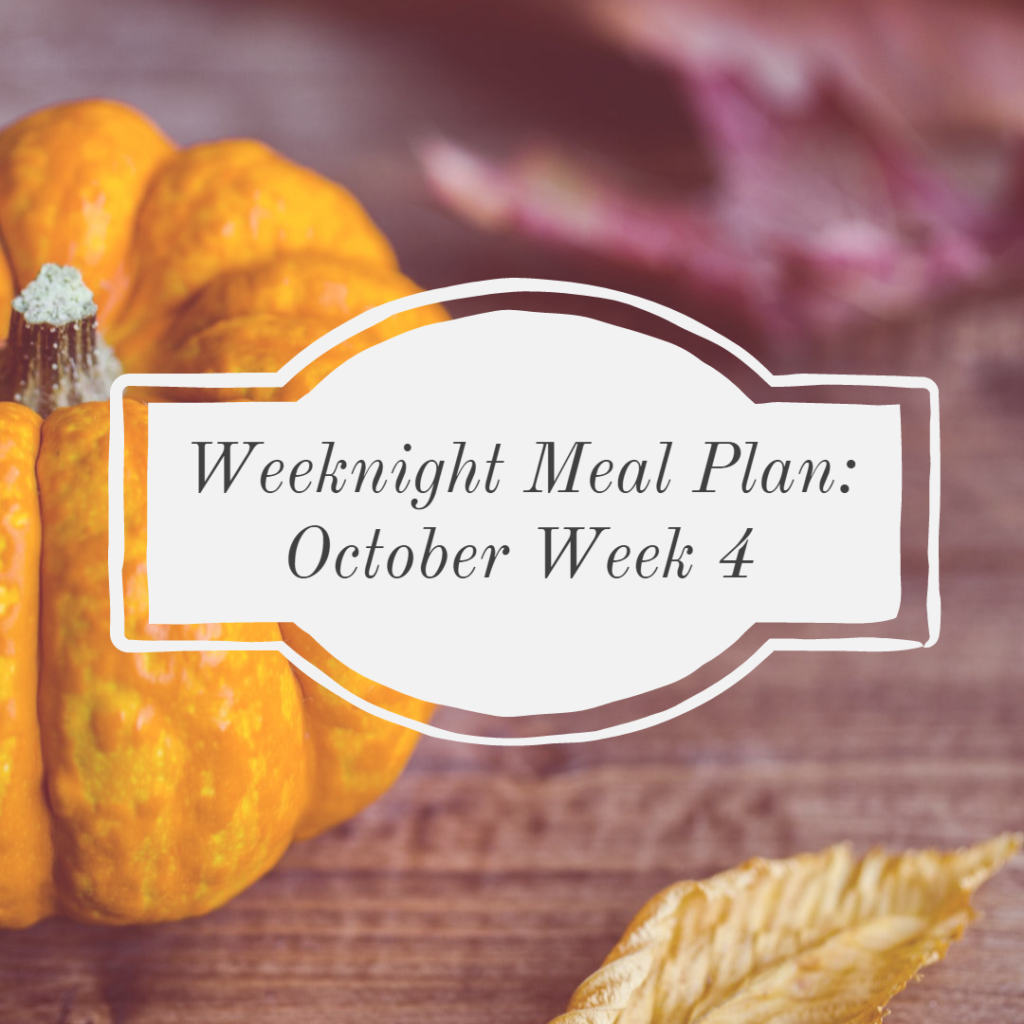 Been a little MIA lately. Just when I was looking forward to slowing down for the rest of the year, life decided that wasn't in the plans. Lots of exciting things happening in our little part of the world (which I'm sure I'll share more about soon). But more importantly – here is a weeknight meal plan for this week. I hope it feels at least a little bit "fall-like" wherever you are.
MONDAY: White Chicken Chili
This crock-pot White Chicken Chili is a favorite around here. Link to recipe here.
TUESDAY: Turkey and Kale Baked Ziti
This recipe takes a little bit longer than the average weeknight dinner recipe I share. You'll use a few more dishes because it has two sauces. But the results are delicious and likely why this continues to be one of my most popular recipes on My Texas Kitchen. Link to recipe here.
WEDNESDAY: Salmon + Roasted Fall Vegetables
If you've been following my meal plan for a while you might have noticed that salmon is a go-to protein around here. Not only is it a good source of protein and Omega-3 fats but it cooks fast making it an easy weeknight protein option. Pair with Roasted Fall Vegetables. Link to vegetable recipe here.
THURSDAY: Smothered Pork Chops + Rice + Green Beans
You'll never believe these pork-chops come together in just 30 minutes. My mom says these are the best pork chops she has ever made. Link to recipe here.
FRIDAY: Leftovers or dinner out!
Have a great week y'all!