Monday: Red Beans and Rice
This Red Beans and Rice I am linking is an easy less than 30 minute dinner recipe. Smoked sausage, canned kidney beans and vegetables all cook together for a one-skillet meal. Serve with cornbread. Link to recipe here.
Tuesday: Chicken Enchilada Skillet + Garden Salad
Do you ever crave enchiladas for dinner but just don't feel like going through all that assembly? That's where recipes like this Creamy Chicken Enchilada Skillet come in handy (bonus it's another 30 minute meal)! Serve with a garden salad. Link to recipe here.
Wednesday: Salmon Burgers + Roasted Cauliflower
A simple salmon burger recipe, link here. Cauliflower seems to be the chameleon of vegetables, it's camouflaged as so many foods. Roast cauliflower is still my favorite way to eat it. Try out this flavorful Parmesan Roasted Cauliflower.
Thursday: Taco Soup
Who else is a fan of #SoupSeason? I could have it almost every day during the colder months, my husband not so much. Use your slow-cooker or stove-top to make this easy Taco Soup. Link to recipe here.
Friday: Leftovers or dinner out!
Be sure to share with me your favorite recipe from this weeks meal plan!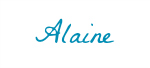 If you need a go-to shredded chicken recipe, be sure to try my Tex-Mex Slow-Cooker Chicken Thighs.