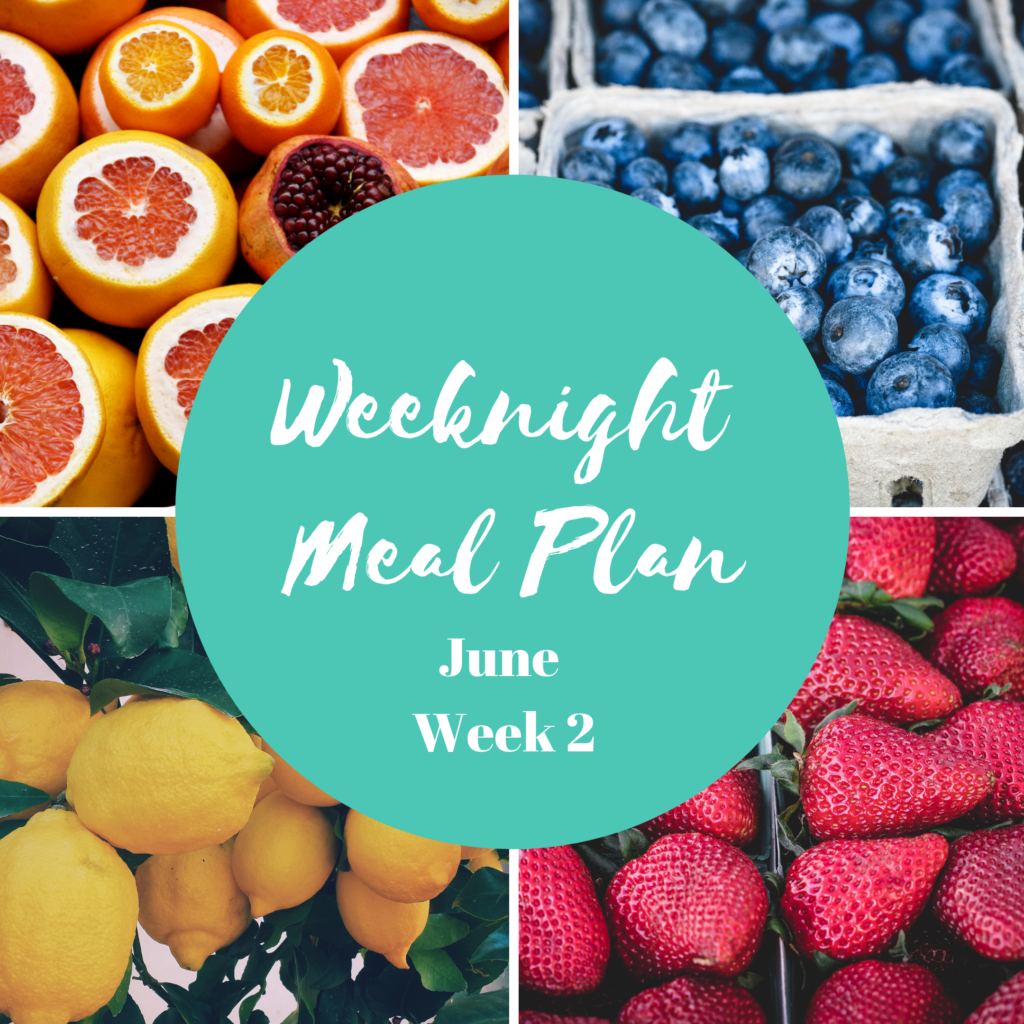 Hi friends, I hope y'all are having a great weekend. I'm sharing another weeknight meal plan for this upcoming week. If you missed last week's, you can look at it here.
MONDAY: Sheet Pan Cashew Chicken
I believe in starting off the week with an easy dinner. This tasty recipe from Life Made Sweeter fits the bill. If you want an even easier Monday, dice up the chicken and vegetables the day before. Serve over rice for a complete meal.
TUESDAY: Grilled Pork Chops + Roasted Sweet Potatoes + Asparagus
Choose a boneless top loin chop for a lean option. Season with your favorite dry rub, I prefer a smoky or Applewood rub. Grill for 8-12 minutes or until internal temperature reaches a minimum of 145F. Don't have a grill nearby? Cook the pork chops in the oven for ~10 minutes at 425F until minimum internal temperature of 145F is reached.
Optional – Serve with cornbread muffins
WEDNESDAY: Loaded Nachos + Green Salad
This recipe from Pioneer Woman serves a large family. If you are cooking for a smaller family, you might want to cut this in half. I prefer to assemble the nachos on a foil-lined sheet pan and heat them in the oven versus the microwave. Pick up fresh pico de gallo from the grocery store if you don't want to make it yourself. The pico de gallo takes about 15 minutes of prep time but is 100% worth it in my opinion.
Serve with a simple green salad.
THURSDAY: Chicken + Lemon Ricotta Pasta with Spinach and Red Bell Peppers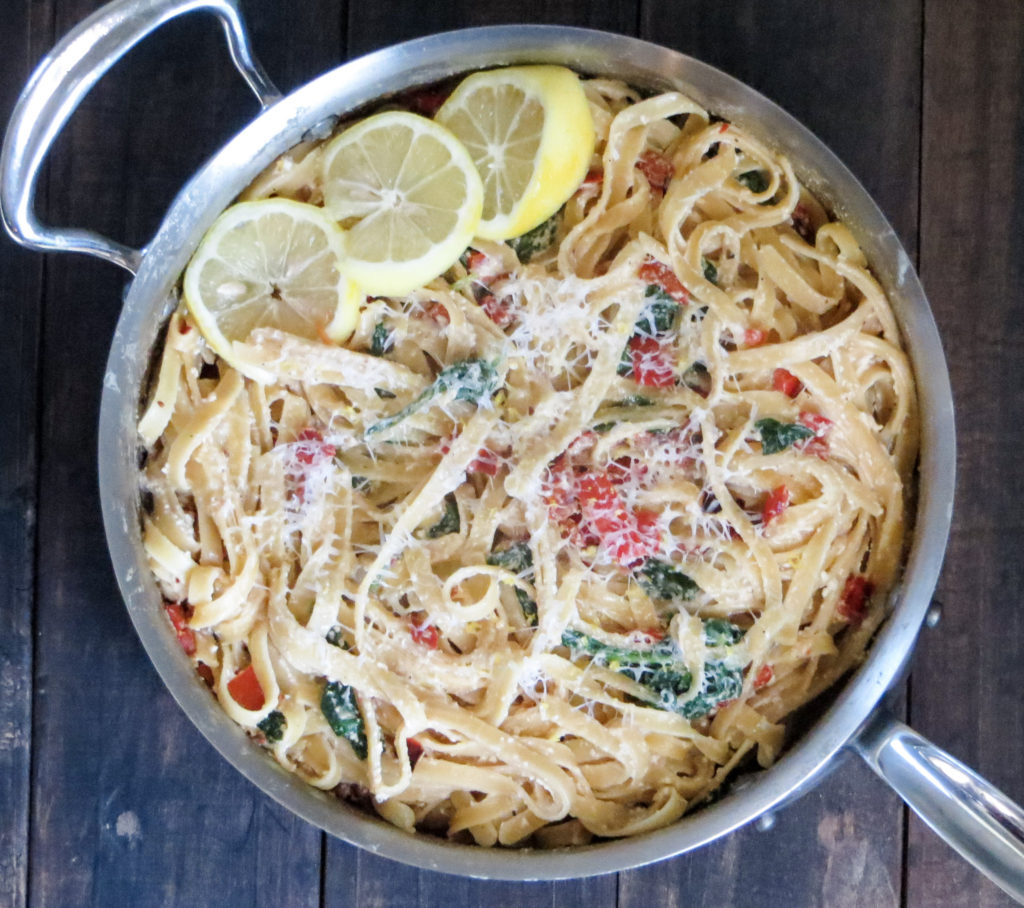 The pasta sounds complicated but is easy enough for a weeknight dinner. Top with grilled, baked or even rotisserie chicken.
FRIDAY: Leftovers or dinner out!
Have a great week friends! Let me know if you make anything from the weeknight meal plans.