Free and family-friendly weeknight meal plan for June.
Dinnertime was one of my big struggles during my time as a working mom. Getting home after a 9+ hour day to try and cook dinner with a sweet baby who is tired and just wants to be held. I'm sure all of you have your own unique challenges getting dinner on the table. Now that I am home, I put quite a bit of time and effort into planning weekly meals for my family and I have decided to share my weeknight meal plans with y'all! My hope is that by sharing these meal plans it will give you some inspiration on feeding your own family. I have tested all of the recipes I'm sharing and have included any tips or modifications I have made.
One side note is that although I am a Registered Dietitian, this meal plan is not for any specific diet. For my family, I subscribe to more of a non-diet mentality and focus on trying to serve a balanced dinner every night. This meal plan is based off of ingredients that are readily available to me in the Texas Panhandle.
MONDAY: Spaghetti + Green Beans
I always like to plan for an easy dinner on Monday nights. There is nothing like making it through your workday and knowing you have ingredients at home for a fast and easy dinner so you can spend less time in the kitchen and more time watching The Bachelorette.
I rely on a few store-bought products for a fast Spaghetti Sauce. I love the Newman's Own line of pasta sauces and prefer the Sockarooni Sauce. If you have a large family you may want to add an extra can of crushed tomatoes or tomato sauce to this. I typically use lean ground beef or turkey. My current favorite whole-wheat pasta is the Great Value Whole Wheat Thin Spaghetti from Walmart.
For the green beans you could pick up canned no salt added or frozen, whichever you prefer! Optional – French Bread
TUESDAY: Cajun Salmon + Roasted Red Potatoes + Broccoli
Most grocery stores carry frozen salmon filets if fresh is not an option. There are several options for Cajun seasonings, look for one where salt is not the first ingredient, like this one (Amazon link). Frozen broccoli florets make an extra easy side.
Link to recipe for Cajun Salmon from Creole Contessa
WEDNESDAY: Italian Sausage and Veggie Sheet Pan Dinner
I love Sheet Pan Dinners because they require very little cleanup. I line my pan with foil to make it even easier. For the sausage, I try to buy the leanest available which typically varies. I usually serve this with a side or rice or bow-tie pasta for my husband and toddler.
Link to One Pan Healthy Italian Sausage and Veggies from Chelsea's Messy Apron
THURSDAY: Grilled Chicken Fajita Salad
Warmer weather calls for grilling and meals that don't require you to turn on the oven.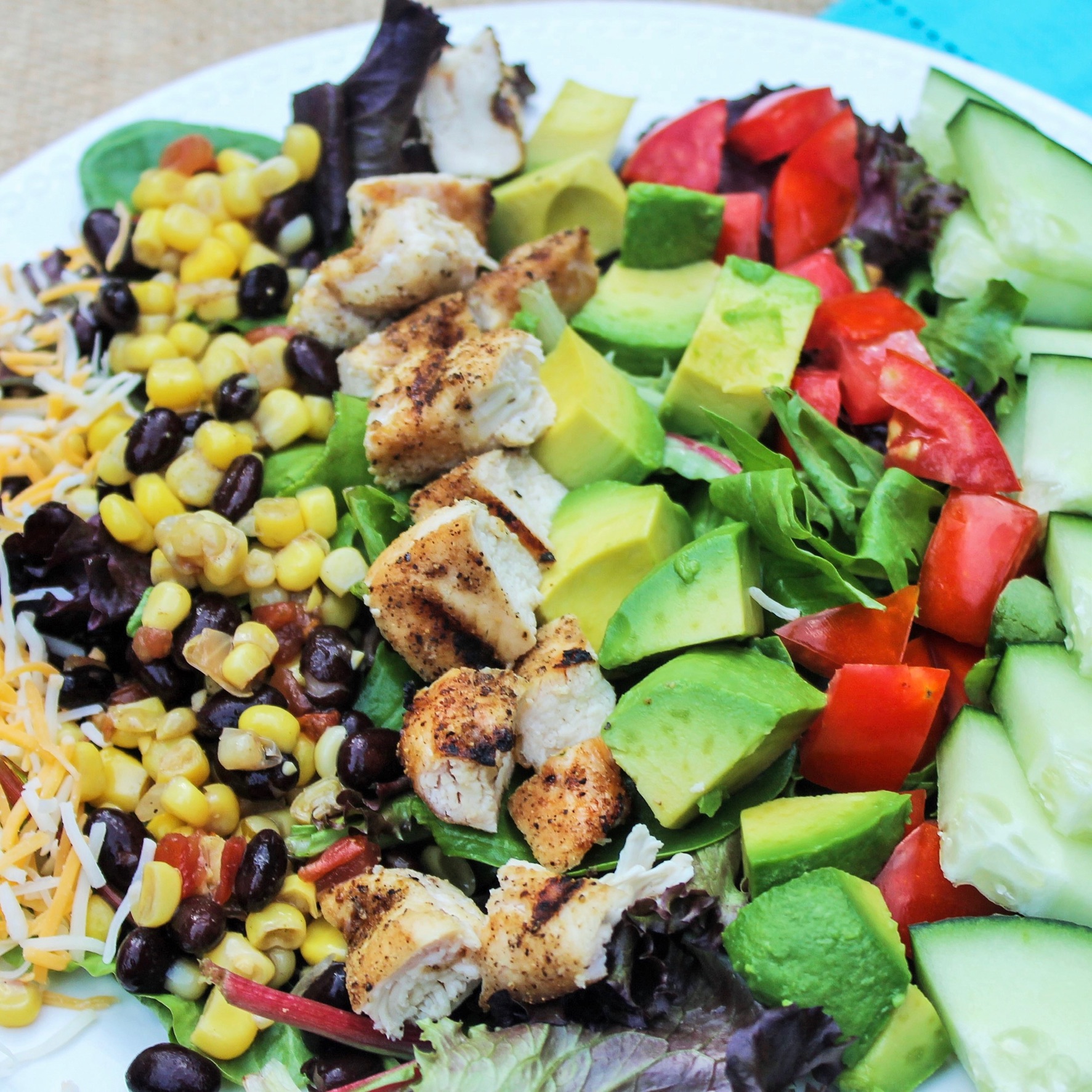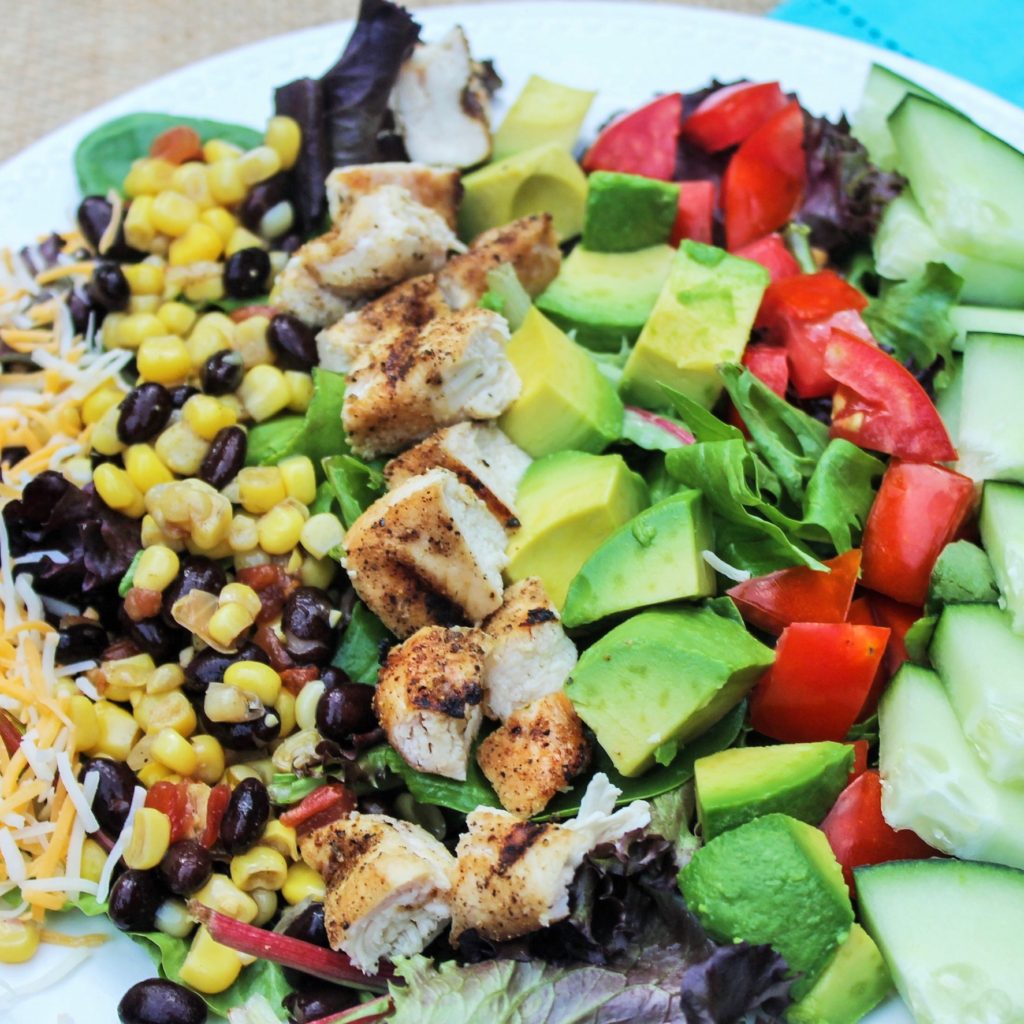 Link to Chicken Fajita Salad from My Texas Kitchen
FRIDAY: Leftovers or dinner out!
I'd love to know if you try out any recipes from this week's meal plan. Thanks for stopping by y'all!