Reviewing what was stocked in the cabin kitchen of our rental at Camp Fimfo Hill Country.
We recently rented a cabin at Camp Fimfo Hill Country and there was little information available online regarding what was stocked in the cabin kitchen. I thought I would share what our kitchen cabin had to help others heading to Camp Fimfo New Braunfels.
We stayed in a Bluebonnet Cabin. The cabin that we stayed in was on the hill and seemed like it had just been completed. Perhaps it was less outfitted due to its newness.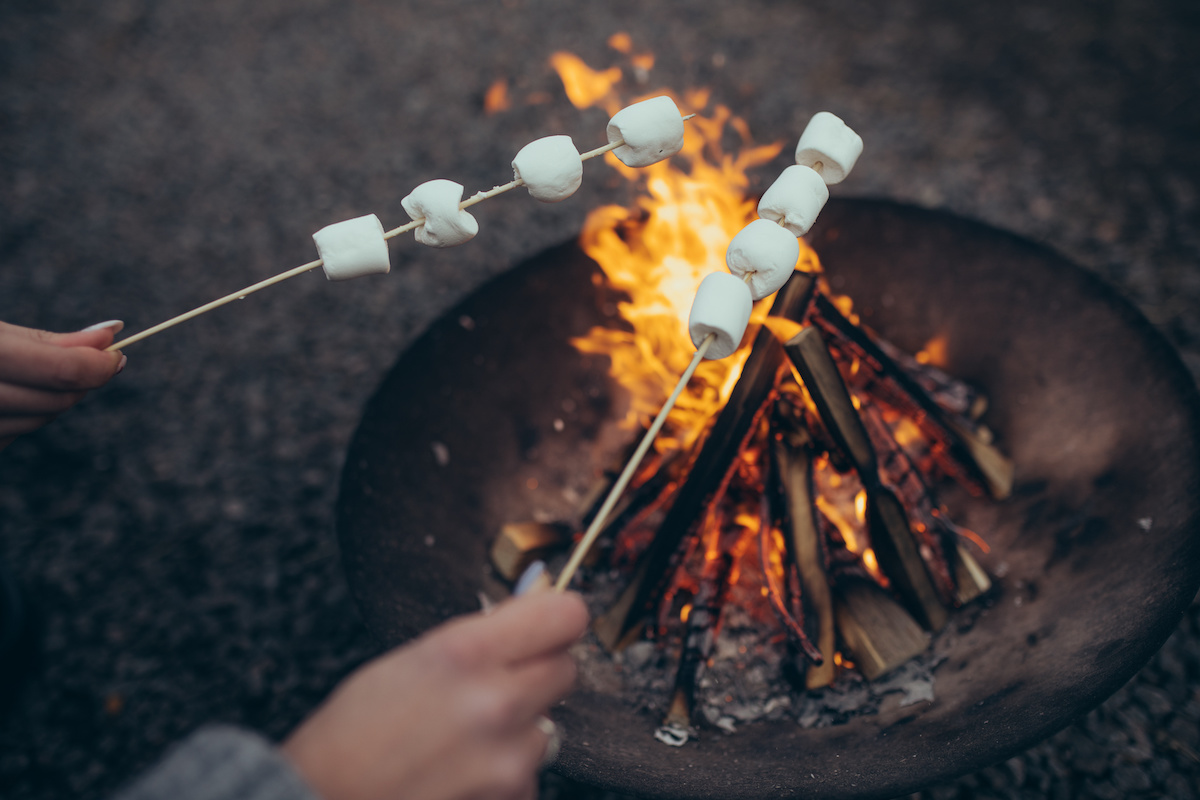 What did the Camp Fimfo cabin kitchens have?
The following items were found in the cabin kitchen at Camp Fimfo Texas Hill Country:
Appliances
Microwave
Electric Oven
Refrigerator with freezer
Coffee Maker – There was both a Keurig and a small drip coffee maker. Don't forget coffee filters.
Blender
Toaster
Dishes & Silverware
A set of coffee cups, dinner plates, dessert plates and bowls.
A basic set of silverware and steak knifes.
Pots and Pans
Medium and large nonstick skillet
A set of various size aluminum pots and pans.
Some of the cabins had a baking sheet but not all.
One stainless steel mixing bowl
Tips
Next time we book a vacation here, I will be sure to pack some kitchen essentials – such as a cutting board, chef's knife, can opener, and baking sheet. 
The kitchen area in the Bluebonnet Cabin is also very small, so unless you want to spend your vacation washing dishes, you might want to bring paper plates. 
The cabin didn't have any glasses so be sure to bring your favorite insulated cup.
Easy recipes to make camping: