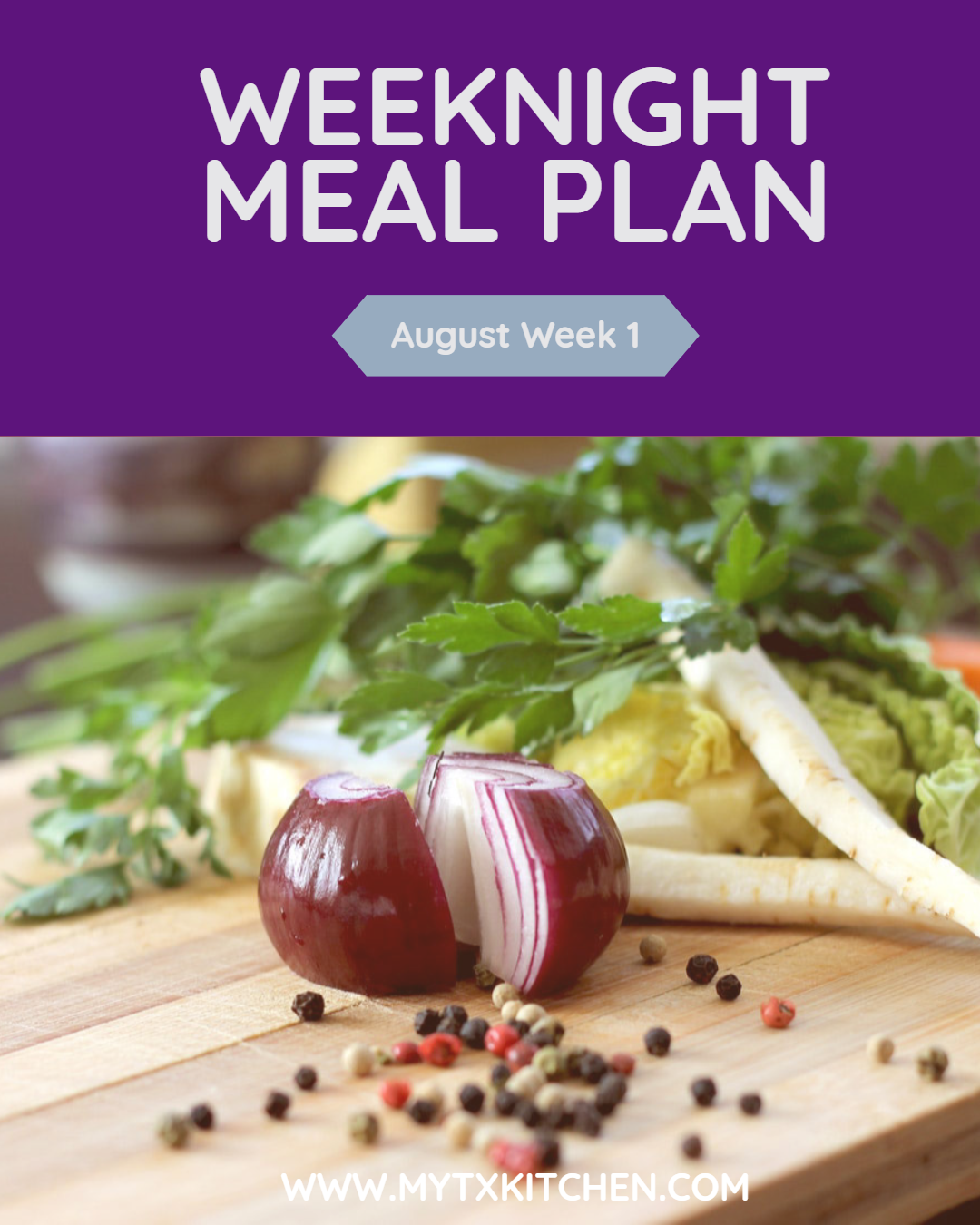 Monday: Pork Chops + Broccoli + Wild Rice
An easy three-step meal for Monday night. Link to recipe for Perfect Grilled Pork Chops here.
Tuesday: Taco Salad
Pick your favorite taco meat and serve it over romaine lettuce, cucumber, cherry tomato, avocado, black beans, corn, salsa and dressing. Skip the taco shell and serve with tortilla chips if desired.
For my toddler, I serve this as a deconstructed taco dinner and place the meat, beans, cheese and veggies in the toddler plate compartment.
Wednesday: Hatch Green Chile Chicken Spaghetti
This is one of my most popular recipes on My Texas Kitchen and a perfect way to use fresh roasted Hatch Green Chiles which are in-season right now! It is made from scratch with no "cream-of" soups so it typically does take more than 30 minutes to make. Link to recipe here.
Thursday: One-Pot Spinach Rice
A simple, one-pot, budget friendly meatless meal. Link to recipe here.
Friday: Leftovers or dinner out!
If you are enjoying my free weeknight meal plans, be sure to check out my Pinterest board where I save all the recipes and meal plans.
Have a blessed week,