The perfect recipe for cooking a salmon filet for one in the oven. Customize with your favorite seasoning for an easy and healthy dinner entrée ready in less than 30 minutes!
We often hear the phrase "add more fish to your diet" or "eat fish twice a week" but how do we practically incorporate that into our weekly dinners? This Easy Oven-Baked Salmon takes less than 5 minutes to prepare and generally no more than 10-15 minutes to cook.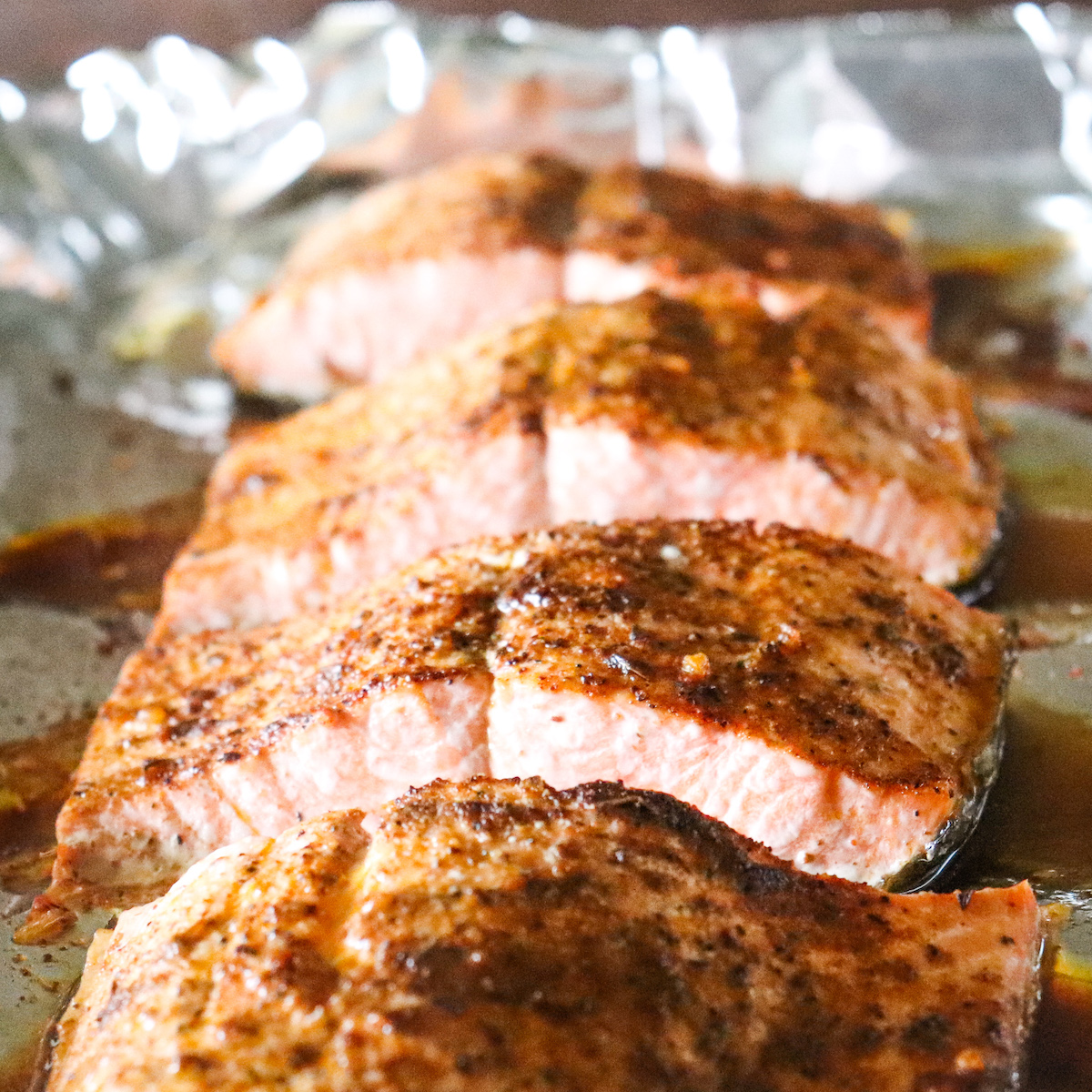 Adding this recipe to your weekly dinner rotation is a great way to easily get fish into your diet. Add a side of vegetables and a starch and you have a healthy and easy family-friendly dinner ready in less than 30 minutes! That's quicker than getting take-out!
Jump to:
This recipe is perfect for bachelor's, college kids, new cooks and busy working moms out there. Salmon is a great source of Omega-3 Polyunsaturated Fats (aka healthy fats) which are linked to an overall reduced risk of heart disease.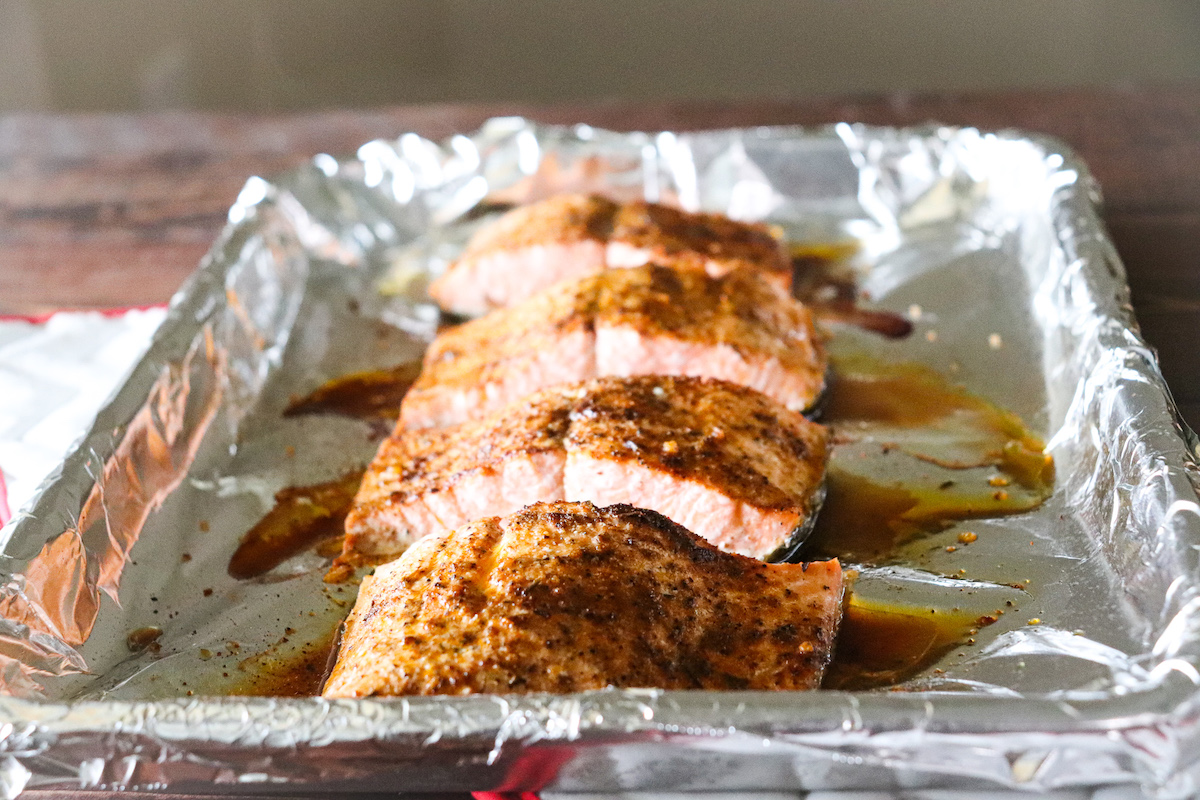 Ingredients
Salmon Filet: There are a lot of terms describing salmon. Some have meaning such as wild vs. farmed while others are just words to market (i.e. sell) the fish such as organic and fresh. For an in-depth look at what all of the terms mean this article from Cooking Light is handy.
Olive Oil: I think rubbing olive oil on the salmon helps the spices stick better. Some people prefer to put mayonnaise on their salmon filet rather than olive oil.
Seasoning: Salmon is so versatile. A few of my favorite seasoning blends include lemon pepper, blackened, cajun and citrus.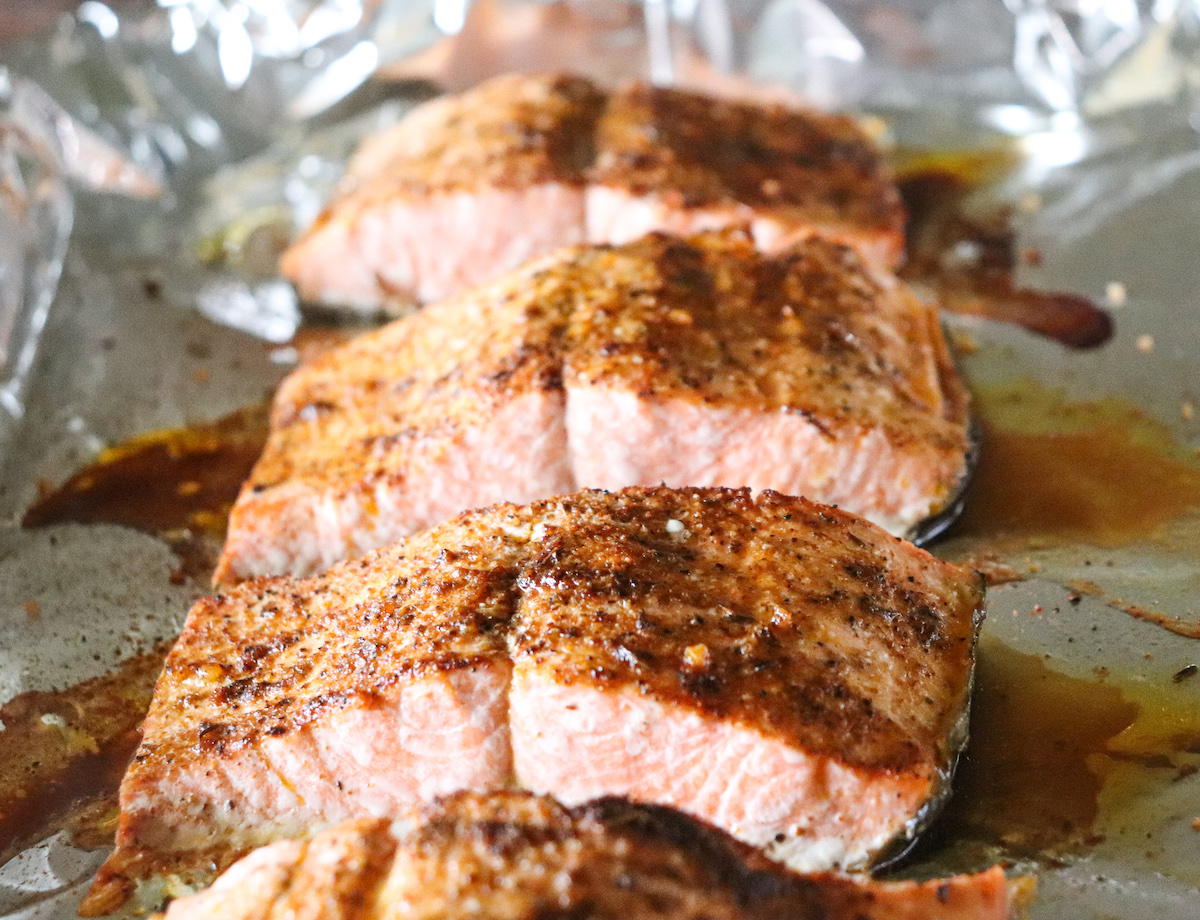 Notes on Cooking Salmon
For this method of cooking I used thawed salmon.
The minimum safe internal cooking temperature for salmon is 145F. However, many prefer their salmon cooked to an internal temperature of 125F. Consuming undercooked fish has a potential risk of foodborne illness.
Brush or rub on the olive oil.
You don't have to use a whole teaspoon of seasoning; some people prefer more while others prefer less. This recipe is totally customizable to your preference!
Use a fork or spatula to quickly remove the skin after cooking. Be sure to use non-stick cooking spray if you want to remove the whole filet from the foil after cooking, otherwise the skin will stick to the foil.
📖 Recipe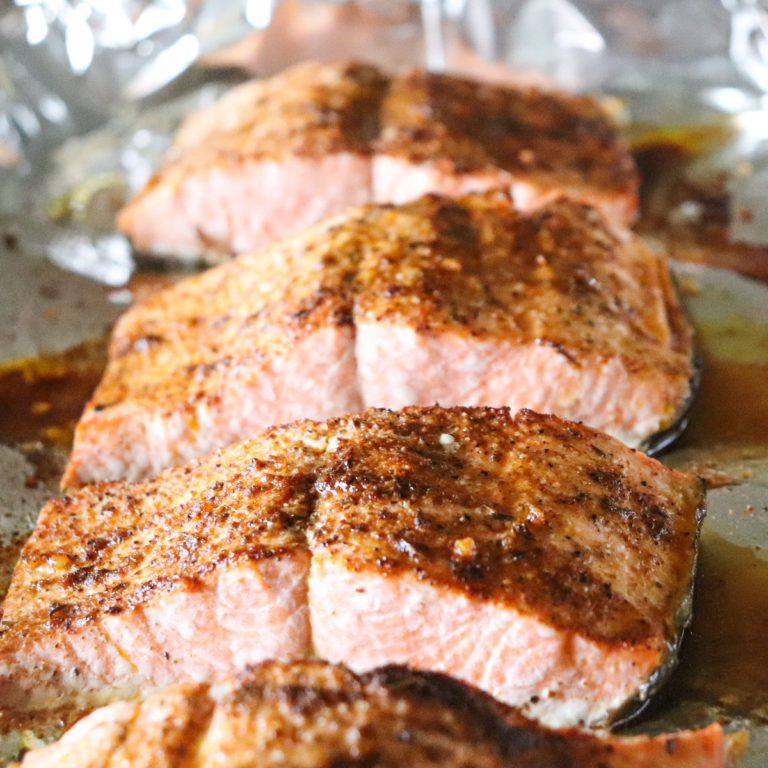 Easy Oven-Baked Salmon Filet
Easy oven-baked Salmon recipe you can customize with your favorite spice blend! Healthy eating in under 15 minutes.
Ingredients
Non-Stick Cooking Spray

1

3-4 oz.

Salmon Fillet

1

teaspoon

Seasoning of Choice

1

teaspoon

Olive Oil
Instructions
Line a baking sheet with foil. Spray with non-stick cooking spray.

Place salmon on foil, skin side down. Brush fish with olive oil. Sprinkle with desired seasoning.

Bake for 10 minutes per inch of thickness. Fish should be 145 °F, opaque, and flake easily with a fork.
Tried this recipe?
Mention @mytxkitchen or tag #mytxkitchen!
Side ideas for this Easy Oven-Baked Salmon include sweet potatoes, Parmesan Roasted Cauliflower, and Chipotle Butter Broccoli.
Enjoy y'all! Thanks for stopping by!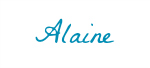 References: Fish and Omega-3 Fatty Acids. American Heart Association. May 2014. Accessed September 2014.
This post was originally published on My TX Kitchen September 14, 2014. Updated in September 2020 with new text and photos.