Looking to add beets to your diet? This Strawberry Banana Beet Smoothie is an easy and tasty way!
Have y'all ever tried beets? Really though, have you? Before incorporating them into my diet, I was one of the many who passed them by on salad-bars and far corners of the produce department. Okay I still pass them by on the salad bars. It turns out those little dark-hued veggies can provide some real nutritional and heart health benefits. This recipe was developed over a year ago for my husband. He is not one to pick up a piece of fruit for a snack or swap fries for a salad. I am always on him about not getting enough fruits and veggies in his diet. Smoothies can be a really good option to get produce into your diet, especially for people like him.
Beets
Without getting too technical, here are a few benefits of consuming beets¹:
Beets contain dietary nitrates which are converted to nitric oxide. Nitric oxide causes your blood vessels to temporarily dilate. There are multiple studies regarding the impact of beet consumption on hypertension.
Some studies show beet consumption may boost athletic performance
Beets are low in calories and a good source of fiber
Those are just a few of the potential reasons to incorporate them into your diet. Several other studies are investigating their potential impact on aging and brain health, heart health and athletic performance.
My husband swears he feels better almost instantly after drinking some of his Strawberry Banana Beet Smoothie, placebo effect or reality? Not sure, but might as well find out for yourself!
Recipe Tips
Regarding the actual recipe, it is very important to purchase No Salt Added Beets. Not all stores carry them where I live. If you use salted or pickled beets the taste will not be the same. The smoothie has a lightly sweet flavor with just a hint of earthiness from the beets.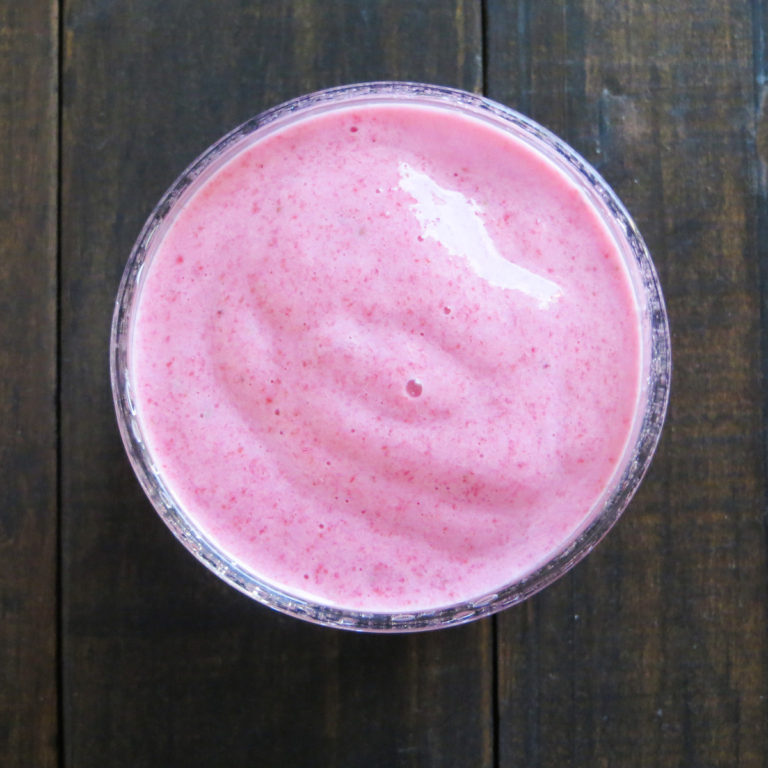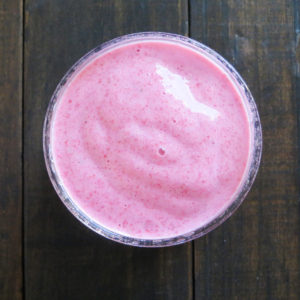 Strawberry Banana Beet Smoothie
Lightly sweet smoothie with a hint of earthiness from the beets.
Ingredients
3

cups

Frozen Strawberries

1

15 oz. can

Sliced Beets, No Salt Added

drained

1

5.3 oz. container

Vanilla Greek Yogurt

1

Banana

1 ½

cups

Milk
Instructions
Combine all ingredients in blender in listed order. Blend until liquid consistency is reached.
Notes
Be sure to use No Salt Added Beets!
For testing purposes, Chobani Vanilla Greek Yogurt was used.
Tried this recipe?
Mention @mytxkitchen or tag #mytxkitchen!
Cheers y'all!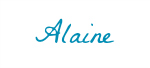 Source:
Coyle, D. (2017, May 26). Nine Impressive Health Benefits of Beets. Retrieved from https://www.healthline.com/nutrition/benefits-of-beets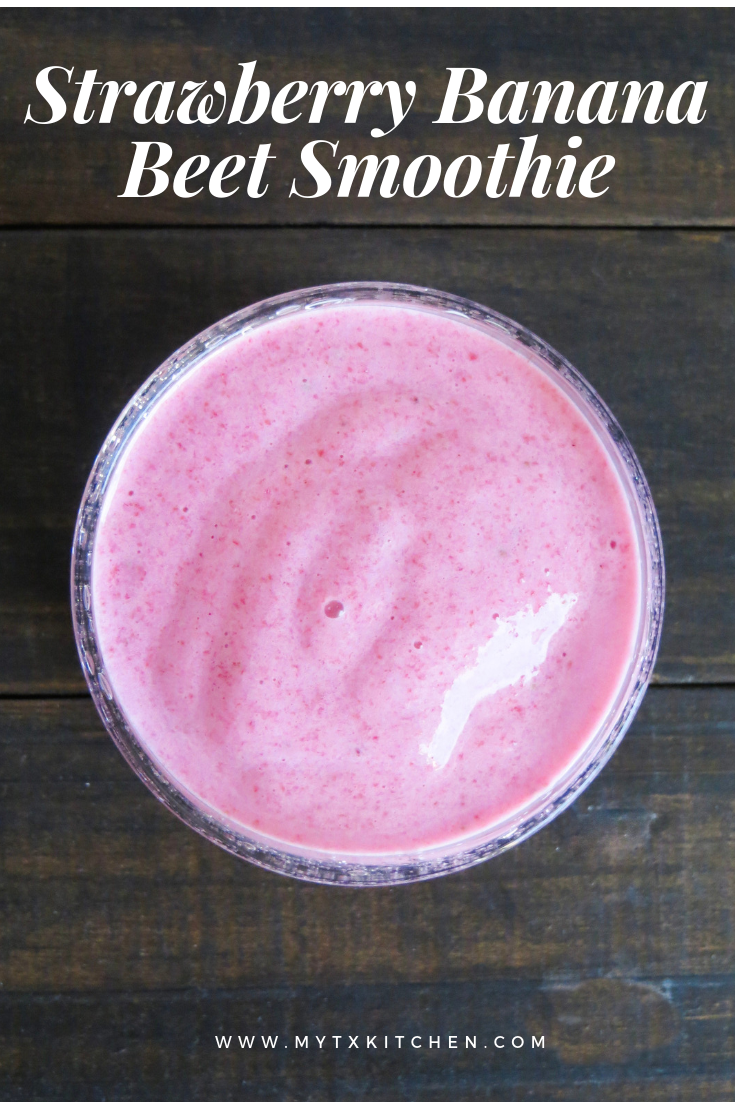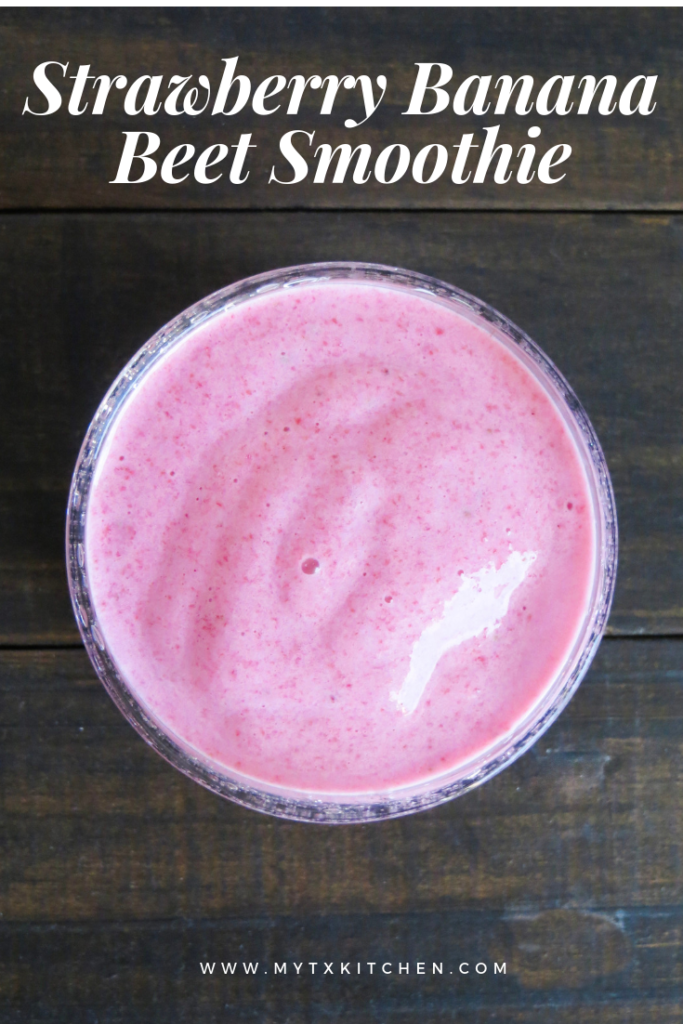 Recipes you may also enjoy: