A short roundup of recipes featuring cranberries.
Did you know there are only 3 fruits native to North America? Me neither. Well in case you were wondering, the 3 native fruits are cranberries, blueberries and Concord grapes.
Cranberries have been enjoyed for hundreds of years for their purported health benefits. Today, most Americans just consume cranberries in the form of juice! Let's take a closer look at November's feature produce item – the Cranberry.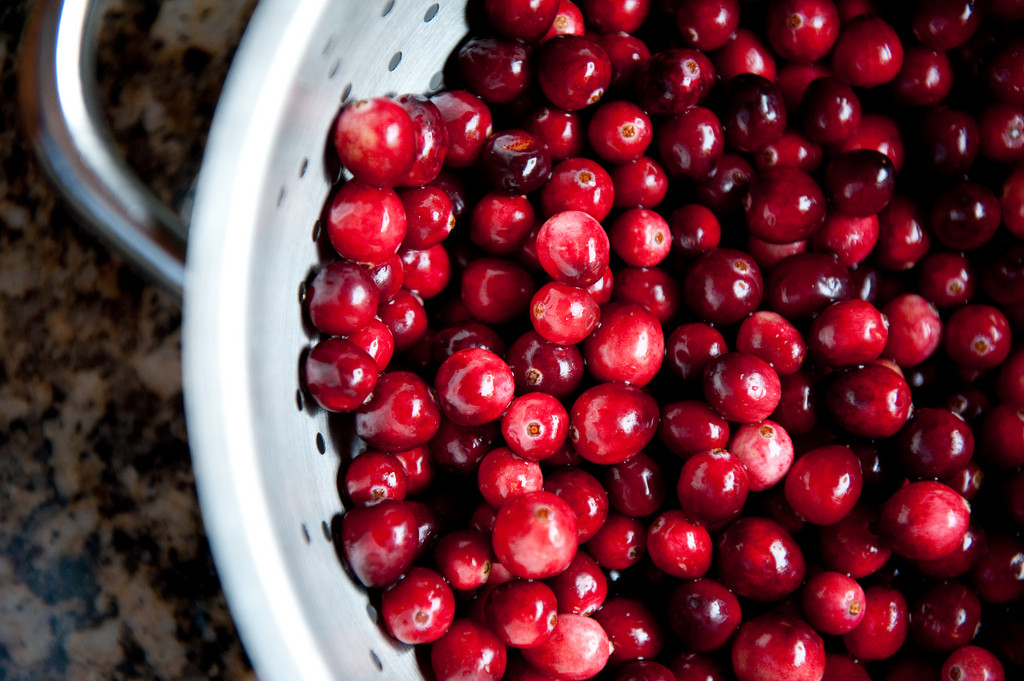 The average American consumes 2.3 pounds of cranberries per year, mostly in the form of juice!
USA PRODUCTION
Harvested: September – October
Grown in: Wisconsin, Massachusetts, New Jersey, Oregon, Washington
NUTRIENT DENSE
1 cup contains 50 calories / 5 g Dietary Fiber / 24% of daily-recommended Vitamin C
Rich in a variety of antioxidants, some of which promote urinary tract health
Research shows cranberries may reduce inflammation in the body
May be beneficial for blood lipid profile (mechanism is not yet fully understood)
RECIPES
Do you only consume cranberries in the form of juice (with vodka) or canned gelatin cranberry sauce once a year? Break out of the rut and try something new using fresh cranberries! Below are some recipes from around the web featuring fresh cranberries.
What will you try?
Thanks for stopping by!
~Alaine
References: