Homemade Texas Restaurant Style Salsa is full of tomatoes, jalapeno, white onion and cilantro. Inspired by my favorite Tex-Mex Salsa it is easy and makes a big batch of salsa!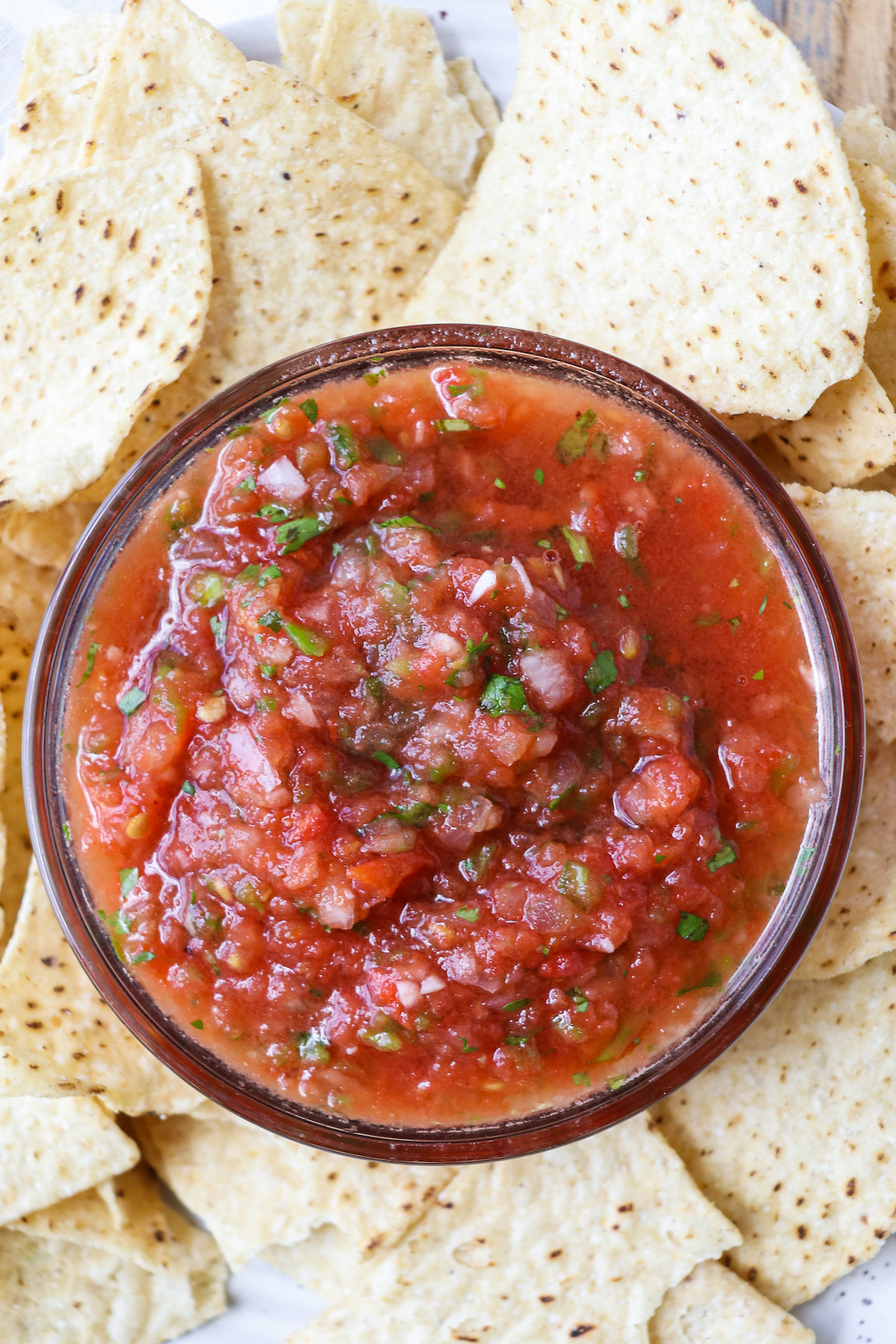 I love the fresh tasting salsa at my local Mexican restaurants in Central Texas. For years, I have been experimenting and trying to recreate my favorite. This is finally it!
The salsa is a combination of fresh roma and canned whole tomatoes, cooked and raw ingredients that give it that fresh and delicious combination of flavor and texture.
Jump to:
Ingredients
Roma Tomatoes – These are Ideal for making salsa, because they have a lower water content and fewer seeds than many other varieties of tomatoes. 
White Onion – Traditionally used in the salsa of the Tex-Mex restaurants I frequent. You can substitute a yellow onion. Note that you will cook half of the onion and leave the other half raw.
Garlic – Four cloves of roasted garlic. 
Jalapeño Peppers – I like to roast an extra jalapeño, in case I want to add more heat. 
Canola Oil – Neutral flavored oil to lightly coat vegetables prior to roasting. 
Canned Whole Tomatoes – Uses a 28 oz. can of whole peeled tomatoes. 
Salt
Cilantro – Uses about ½ bunch, can adjust amount according to personal preference. I use the top half, including stems and leaves.
Optional – Lime Juice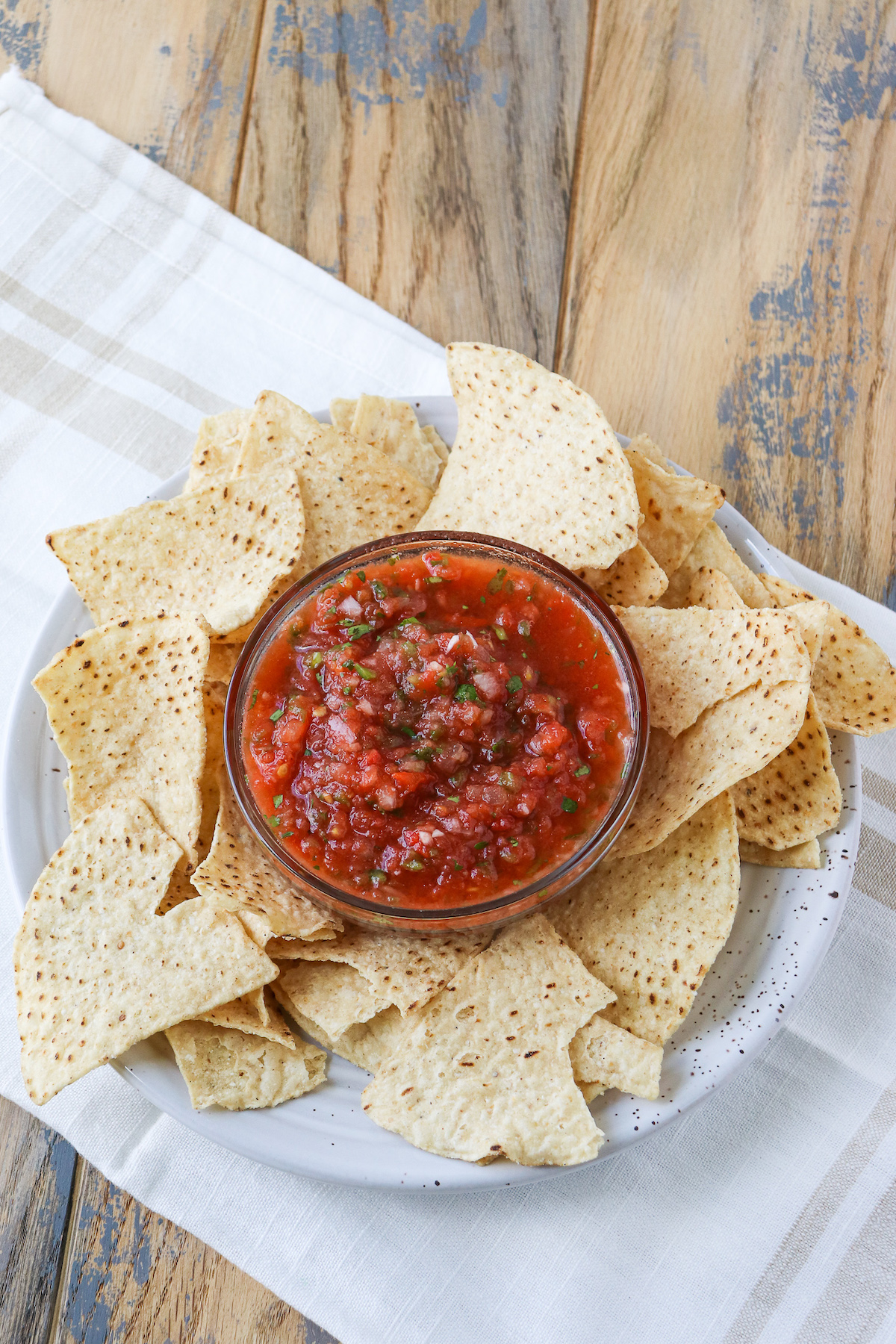 How to make homemade salsa
Start by thoroughly washing the tomatoes, jalapenos, onion and cilantro. 
Roast the roma tomatoes, half of the onion, jalapeno peppers and garlic cloves. There are three different ways to do this: In the oven, stovetop or in the air-fryer
Once vegetables are cooked and slightly cooled, remove the stems, seeds and membranes from the jalapeno. Cut the onion into quarters to fit in blender or food processor. You can also remove the Roma tomato skins at this point.
Add canned tomatoes, roma tomatoes, jalapenos and cooked onion to blender. Pulse until incorporated. 
Add raw onion, salt, and cilantro. Pulse a couple of times or till desired consistency is reached. Refrigerate. If desired, you can add a fresh squeeze of lime juice to salsa prior to serving.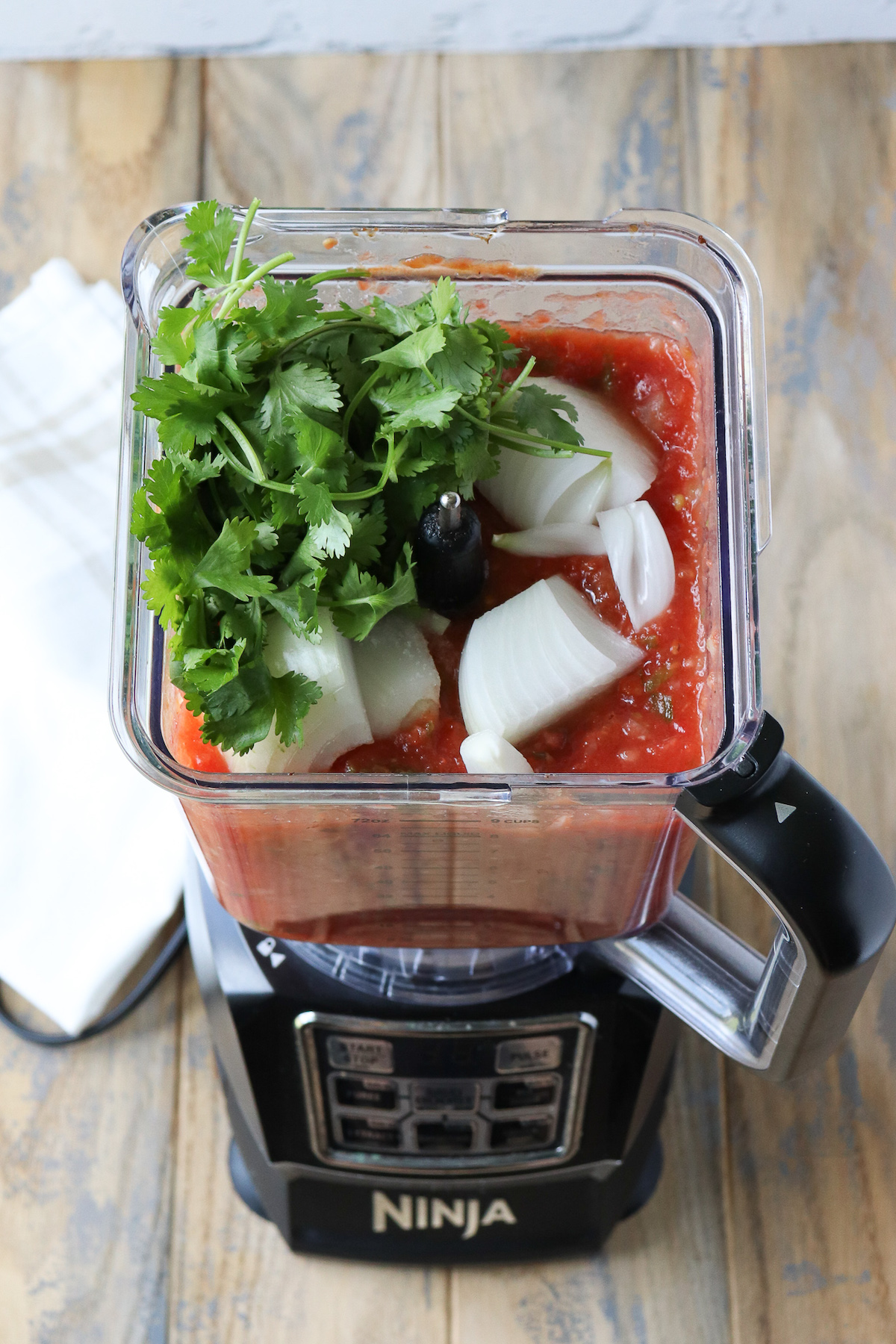 Roasting Tomatoes and Vegetables
Air-Fryer - Working in batches, cook vegetables for 5-10 minutes at 390F. Flip half way.
Stovetop - In a large skillet, cook vegetables over medium-high heat. Takes approximately 10 minutes.
Oven - Spread vegetables and tomatoes on a large sheet-pan and bake at 350F for 30-40 minutes.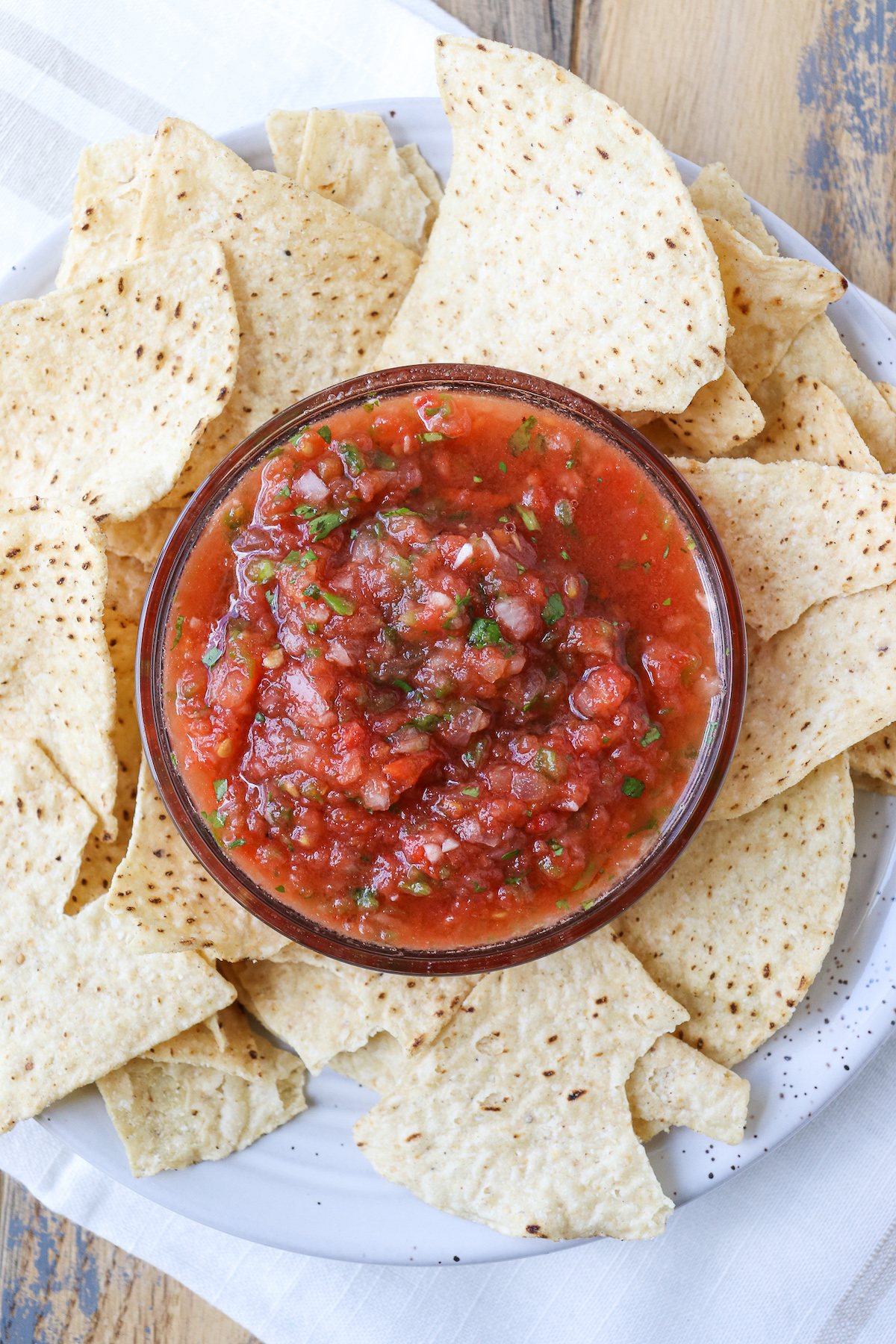 Storage & Serving
Store in a air-tight container in the refrigerator for up to one week. I like to store in a couple of mason jars with lids. Serve with tortillas chips or on top of entrees. 
📖 Recipe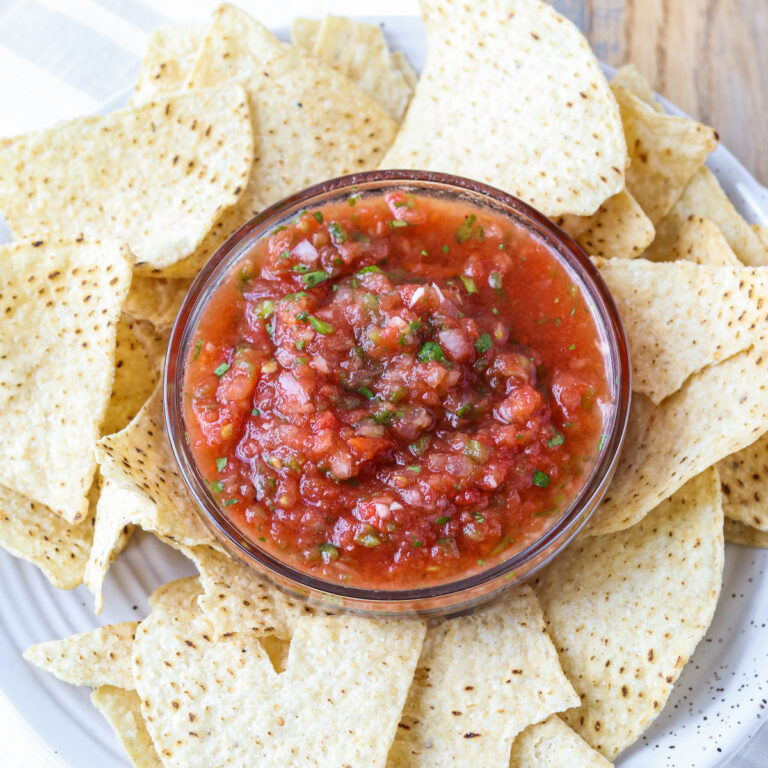 Texas Restaurant Style Salsa
Homemade Texas Restaurant Style Salsa is full of tomatoes, jalapeno, white onion and cilantro.
Ingredients
4-5

Roma Tomatoes

1

large White Onion

cut in half

4

cloves

Garlic

4-5

Jalapeno Peppers

Canola Oil

1

– 28 oz. can Whole Peeled Tomatoes

1

tsp.

Salt

½

bunch Cilantro

Optional Lime Juice
Instructions
Preheat oven to 350°F. Lightly coat tomatoes, one half of onion, garlic and whole jalapeno peppers with canola oil. Spread onto a large sheet pan and roast for 30 to 40 minutes or until tomatoes and jalapenos have some charred spots. Turn occasionally to prevent burning.

Remove from oven. Let peppers cool to room temperature. Remove stems, seeds and membrane from jalapenos. Remove Roma tomato skins if desired.

In a large blender or food processor, combine canned tomatoes, cooked roma tomatoes, garlic, jalapenos and cooked onion. Pulse until blended.

Add to blender salt, cilantro and the reserved half of white onion. Pulse until desired consistency in reached. Refrigerate salsa and enjoy.
Notes
Tomatoes, onion, jalapeños and garlic can also be roasted on the stove-top or in an air fryer. See post for more information. 
Cilantro - Use the top half of stems and leaves. 
Tried this recipe?
Mention @mytxkitchen or tag #mytxkitchen!
FAQ
Can this salsa be canned?
While delicious, this recipe has not been tested for canning at home. If you are looking for a recipe to can, I would recommend visiting The National Center for Home Food Preservation which has several recipes for home canned salsa that have been tested for home canning.
What if my salsa is too watery?
If you use a tomato other than roma tomatoes, you may have some extra water in your salsa. You can simply strain this out with cheesecloth or by pouring salsa through a sieve.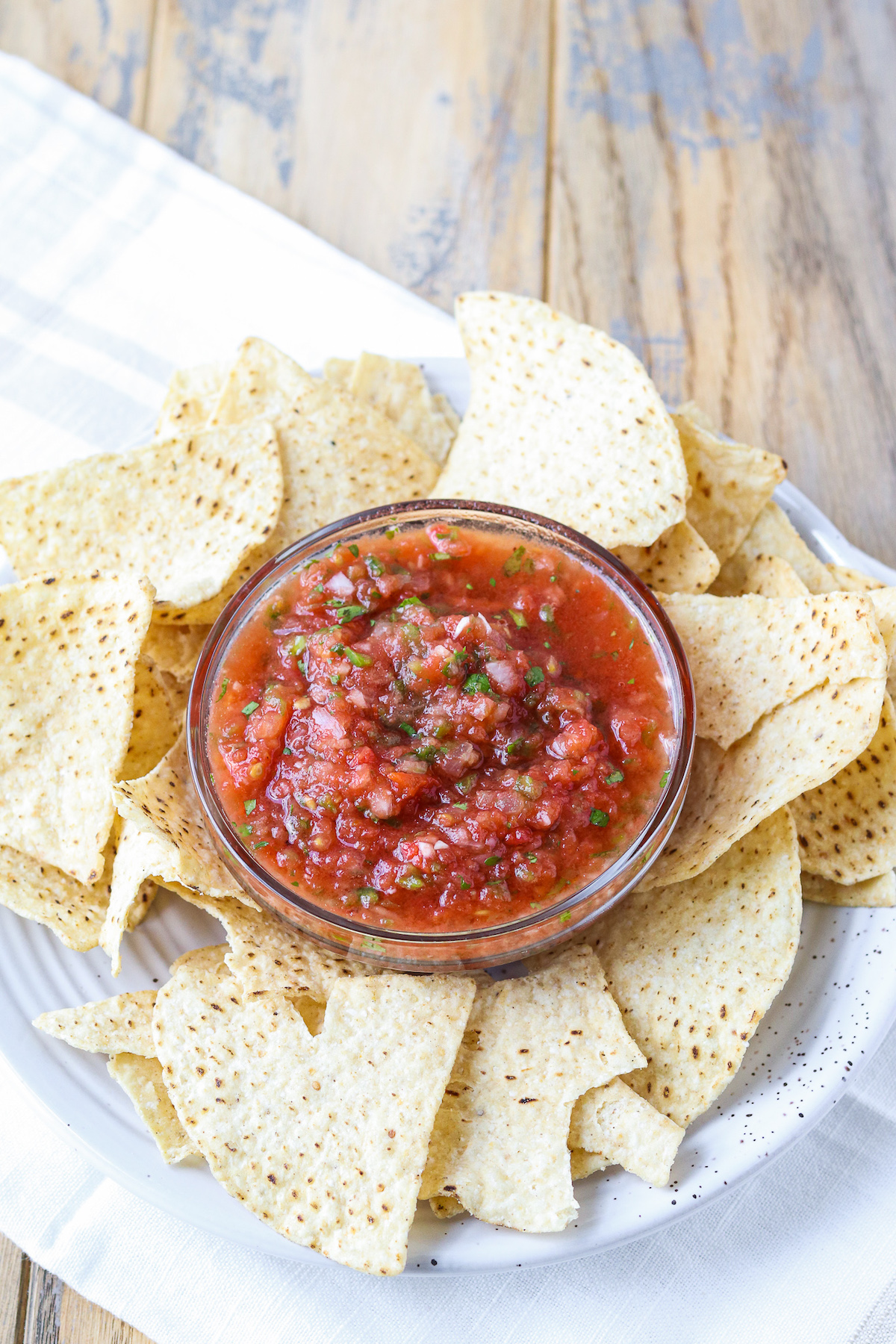 Enjoy!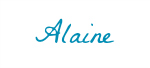 More Tex-Mex recipes you may also enjoy: