Somedays call for fried chicken but most days you need a healthier version of fried chicken. 😉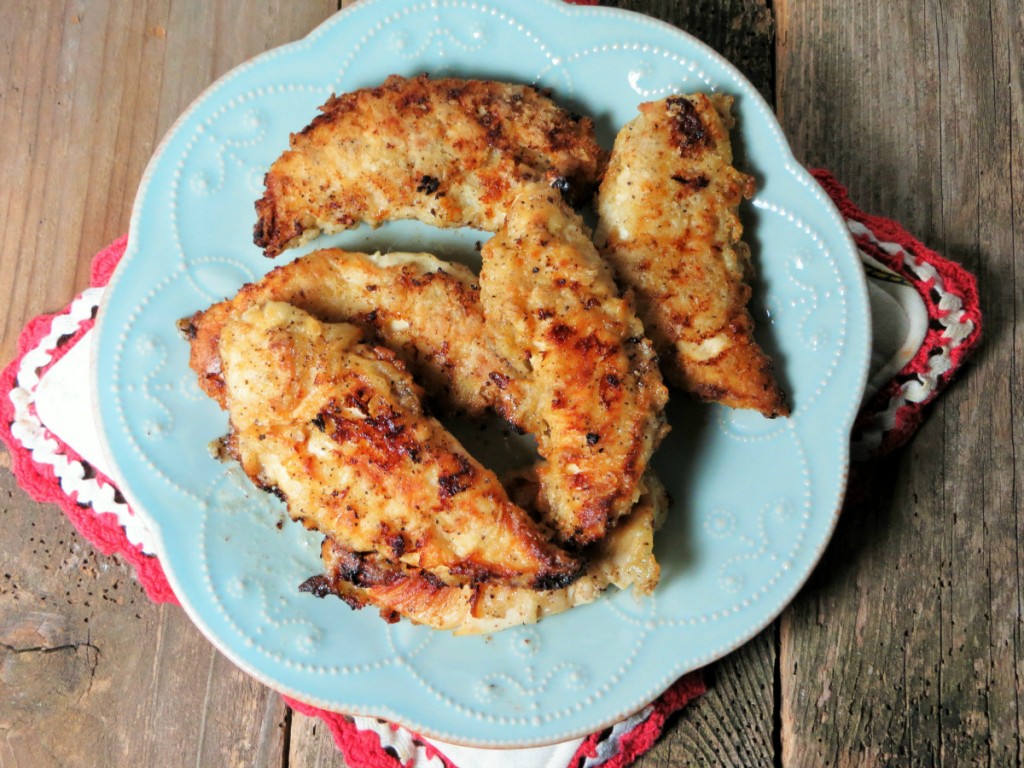 So friends for December's Recipe Redux I present Oven Fried Chicken. This month the challenge was to turn to page 54 of one of your favorite cookbooks and redux the recipe. How hard could that be? I scanned my small collection of cookbooks and opened Comfort Food by Southern Living. Gracing page 54 was Mama's Fried Chicken. I'll admit while my aim is to remake classic southern recipes there are a few I have not felt ready to tackle - and Fried Chicken was one of them.
Fried Chicken is so near and dear to many a Southerner's heart, I mean there are whole books on the topic. I flipped through some of my favorites cookbooks but every page 54 happened to be a picture! Really?! Maybe the universe was trying to tell me it's time to take bigger risks in life, like attempting to redux Fried Chicken.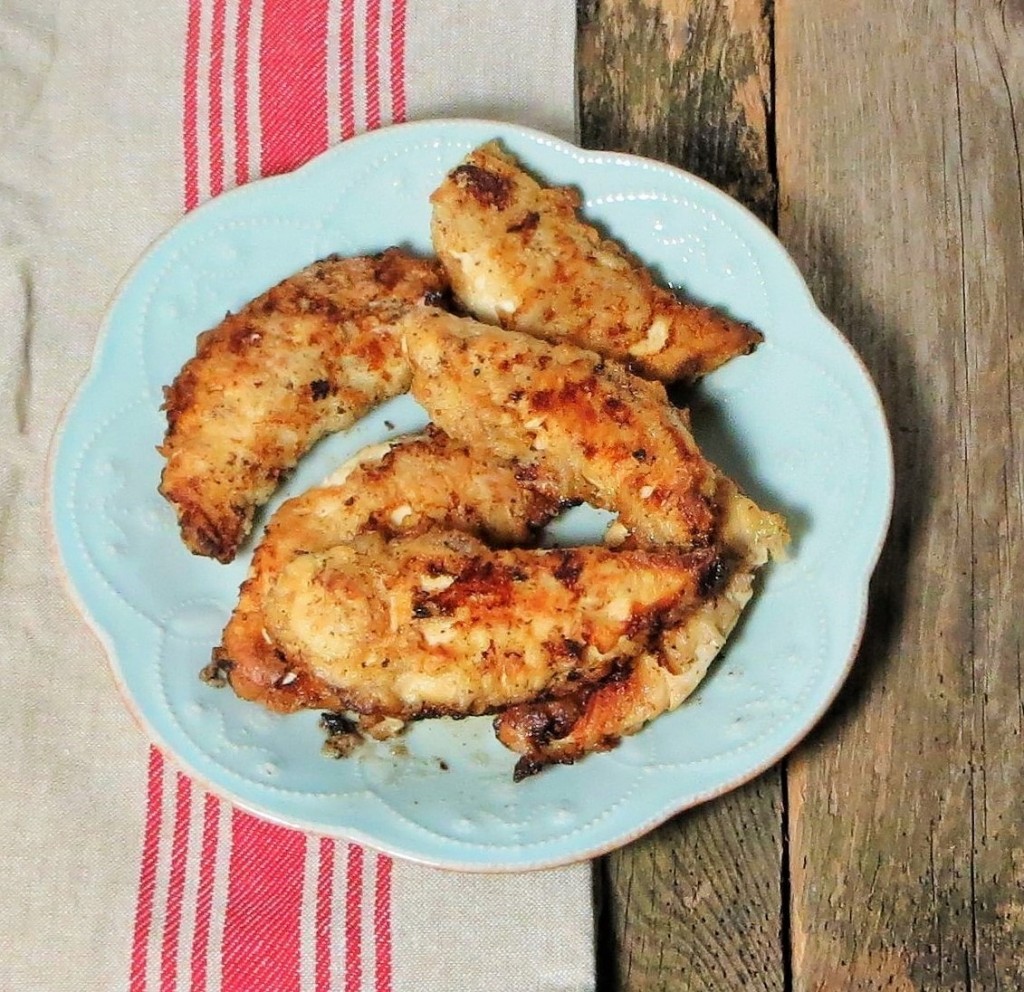 Just like Mama's Fried Chicken there is still a bit of an art to perfecting the Oven Fried version. I've included some tips to help you prepare the best Oven-Fried Chicken below.
Tips:
It is important to cut the chicken into equal size pieces so they will cook evenly.
Melt the butter before adding the chicken. And make sure you use a good oven-safe skillet/frying pan.
Leave enough room so that you can flip the pieces without knocking all the coating off.
The good news is that there are enough pan drippings after cooking to make a gravy, if you so desire. Which I do.
While this recipe is healthier than traditional fried chicken, it's still not the kind of recipe to make every day.
Y'all enjoy!
📖 Recipe
Oven Fried Chicken
Ingredients
3

Chicken Breasts

or 1 lb. Chicken Tenders

2

cups

Light Buttermilk

5

Tablespoons

Butter

1-2

cups

All-Purpose Flour

½

teaspoon

Salt

1

teaspoon

Pepper
Instructions
Cut chicken into equal size pieces. For chicken breasts, cut into thirds. You may also use tenders or thighs. Place chicken in gallon-size freezer bag or bowl and add buttermilk. Cover and refrigerate for at least 2 hours.

Remove chicken from buttermilk. On a large plate combine flour and seasoning. Dredge chicken in flour mixture, pressing flour onto each side. Repeat until all chicken is coated.

Preheat oven to 400F. Place butter in cast-iron skillet and melt butter in the oven. Once butter has melted, remove skillet from oven. Place chicken pieces in skillet, leaving enough room between the pieces to flip.

Bake for 20 minutes or until coating on the bottom is lightly brown. Flip pieces and return to oven. Bake for 10-20 minutes or until internal temperature reaches 165F and the coating is crispy.
Tried this recipe?
Mention @mytxkitchen or tag #mytxkitchen!
"Can you imagine no love, pride, deep-fried chicken…" - Train
Be sure to check out some recipes below from my fellow reduxers!