Juicy peaches topped with a lattice pie crust come together in this Old-Fashioned Southern Peach Cobbler recipe.
Peach stands popping up on the side of the road is a sure sign of summer in Texas. A chance to sell travelers a taste of the Hill Country summer. A few summers ago, I too, sold Texas peaches.
Part of my job consisted of quality control. We would have to slice up a few peaches from each bushel to make sure they were juicy, sweet, and not mealy. The girls there quickly taught me how to pick the best peaches. Every morning we sought out those peaches. They were the ones you wouldn't normally pick out at the grocery store for fear they wouldn't make it down the checkout line. Peaches as close to being overripe as you could find. Soft and if you bumped them they probably would lose some skin. But let me tell you, the flavor and succulence of those peaches was incredible, like nothing I had ever experienced before. Sometimes I miss that summer job.
Last week when I saw peaches on sale for 77 cents a pound I felt obligated to fill up a bag. Somehow, I forgot that my other half does not like peaches. As the week got busier, the peaches grew riper, leaving me with no other choice but to make a peach cobbler. The first ever dessert recipe published on My Texas Kitchen.
Healthier Recipe Modifications
I made some modifications to reduce the overall calories of the cobbler. The amount of sugar was cut and I opted for a single crust cobbler, rather than a double. What you get is an old-fashioned peach cobbler with fewer calories and sugar.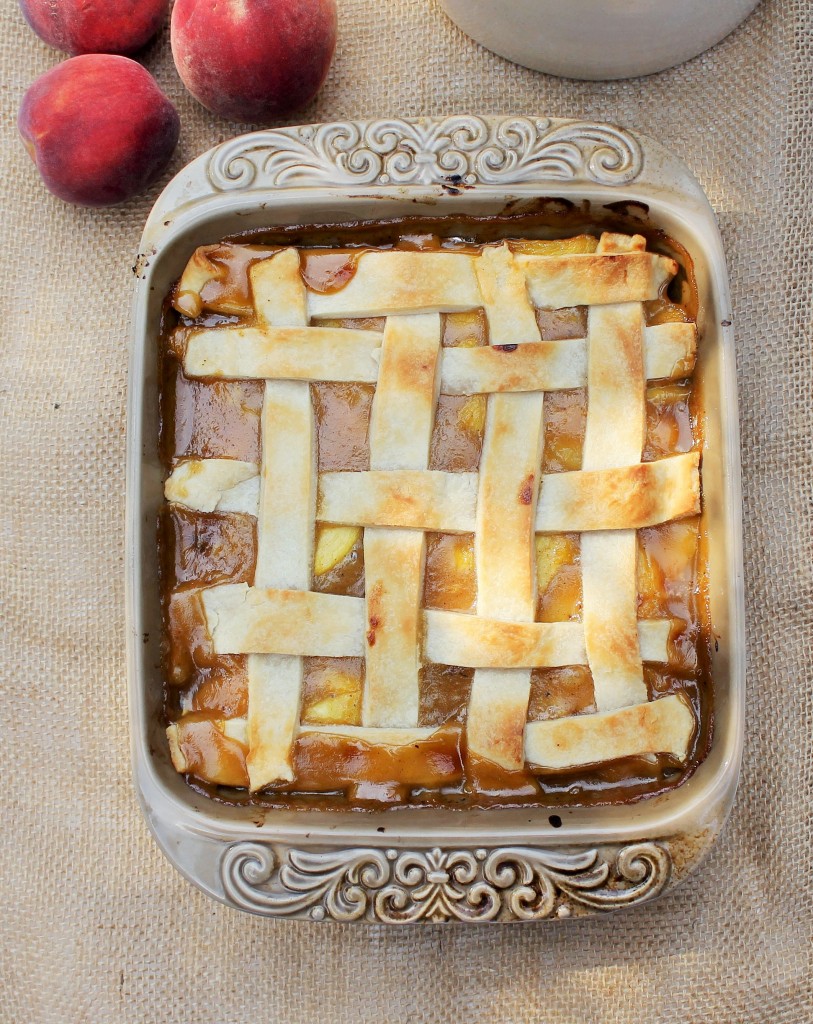 Roll the crust out nice and thin if you like it crisper. If you like it soft, roll it a little thicker. I had a little bit of dough left over from one pie crust.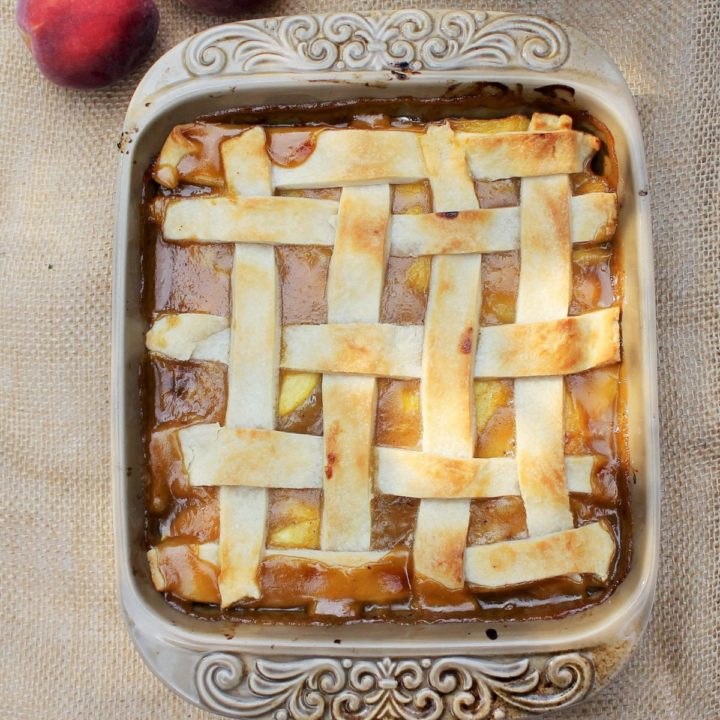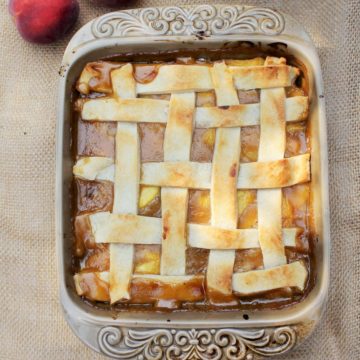 Old-Fashioned Southern Peach Cobbler
Peach Cobbler with a thick lattice crust topping.
Ingredients
8

cups

Peaches

peeled, pitted and sliced

1

cup

Sugar

3

tablespoons

all-purpose flour

½

teaspoon

Ground Nutmeg

1

teaspoon

Vanilla Extract

2

tablespoons

Butter

1

single Pie Crust
Instructions
Preheat oven to 450 F. Spray an 8" square pan with non-stick cooking spray, set aside.

Combine peaches, sugar, flour and nutmeg in a Dutch-oven or cast iron skillet. Set aside until a syrup forms. Heat peach mixture to a boil. Reduce heat to low and cook peaches for 10 minutes or until tender, stirring as needed. Remove peaches from heat; stir in vanilla and butter.

Spoon peaches into pan. Roll pastry to ⅛" thickness and cut into 1" wide strips. Arrange in a lattice design over peaches. Bake for 15 to 18 minutes, or until crust is lightly browned.
Tried this recipe?
Mention @mytxkitchen or tag #mytxkitchen!
Note: Recipe adapted from The Southern Living Cookbook.
Thanks for stopping by. Y'all come back soon!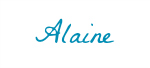 You may also like: