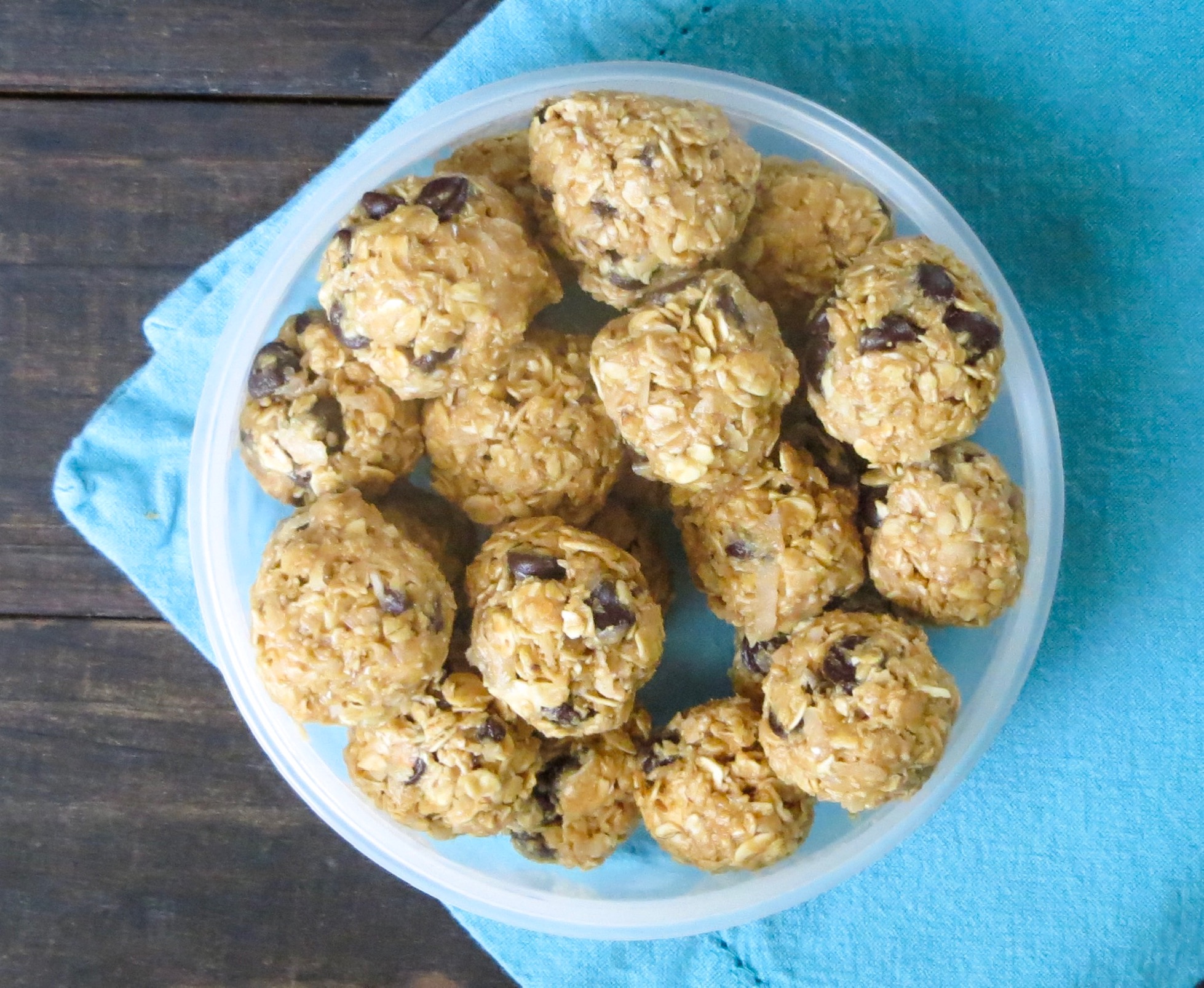 Growing up we all probably knew that one mom who always brought the snacks. This mom would bring not just one type of chip or cookies, but three different varieties of EACH to choose from. Their pantry might have looked more like a grocery store rather than a basic shelf to store food on. My parents didn't buy snack foods. Canned tomatoes, chicken broth, flour, dried beans, oatmeal, and saltine crackers was what you could count on in our pantry. I remember my siblings and myself would stand there looking in the pantry saying we were hungry. It didn't matter who you complained to, they would always say "Well make yourself something, we have lots of food". When we couldn't figure out what to make from said pantry ingredients Dad always recommended making a fried egg sandwich or would sometimes even offer to make you one, while mom would encourage you to pick something from the produce drawer in the fridge.
Now as a mom and the primary grocery shopper for our household, I aim to be somewhere in the happy medium of buying packaged snacks and not having a pantry that looks like Aisle 3. To me granola bars are a nice staple to have on hand, they can be salty or sweet, and they are just the right size to hold you over to the next meal. The problem is that since we are now a tree nut free household, I cannot find any allergen safe granola bars to buy! In the quest to make a granola bar in very little time I settled on these Peanut Butter Chocolate Chip Oatmeal Bites. They require one-bowl, are no-bake and can be made in less than 10 minutes.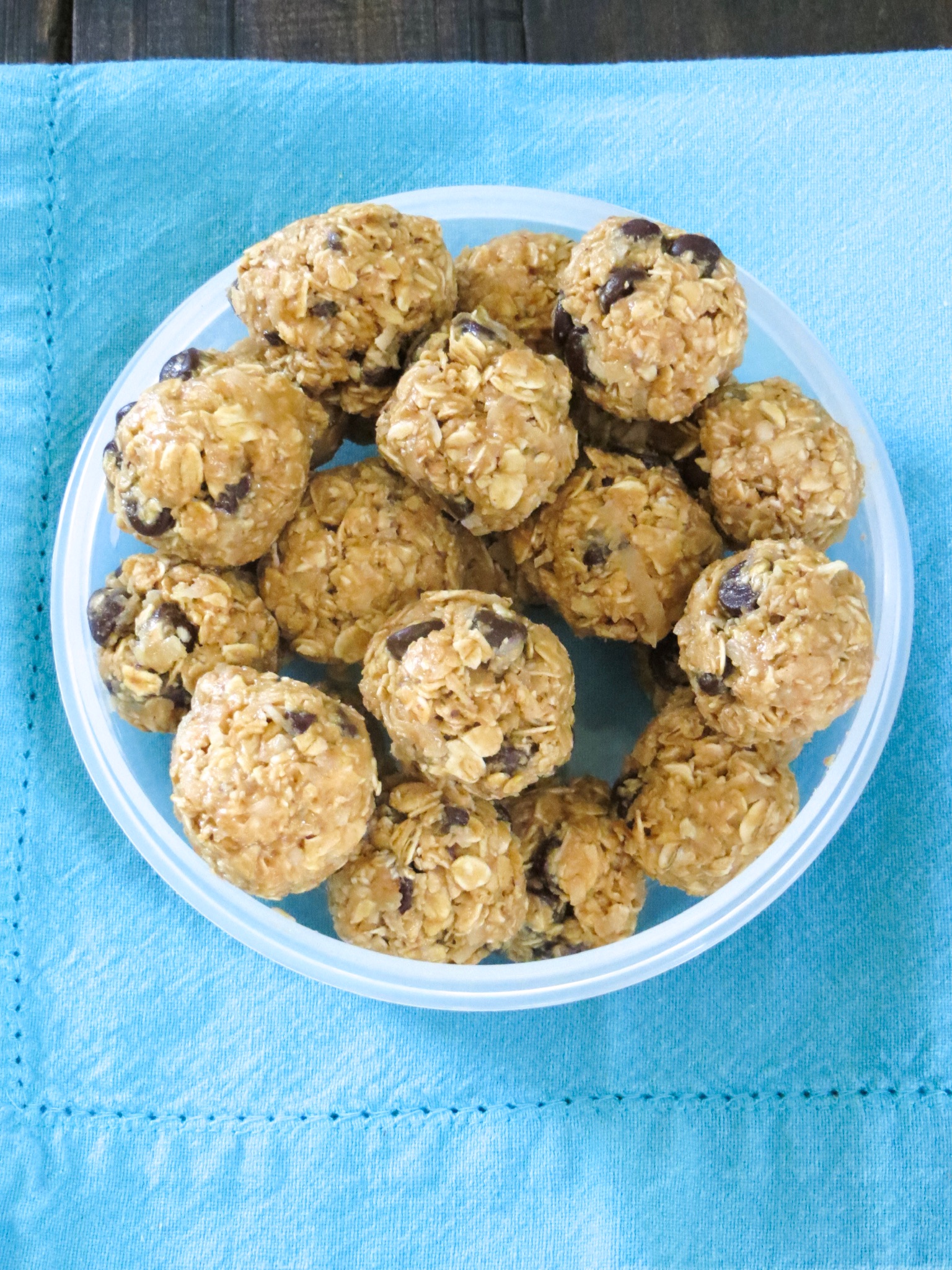 These Peanut Butter Chocolate Chip Oatmeal Bites kind of taste like a cross between a no-bake cookie and a Cliff Bar. My toddler and I love these! We have been going through a batch weekly. I look forward to experimenting with more flavor combinations. I've included the nutritional information below so you can see how it compares to your favorite granola bar.
📖 Recipe
Peanut Butter Chocolate Chip Oatmeal Bites
Ingredients
1 ½

cups

Old Fashioned Oats

dry

⅔

cup

Coconut Flakes

sweetened

½

cup

Peanut Butter

¼

cup

Honey

½

cup

Chocolate Chips

1

teaspoon

Vanilla Extract
Instructions
Combine all ingredients in large mixing bowl or bowl fitted with stand mixer. Mix until all ingredients are incorporated.

Using a cookie scoop, shape dough into teaspoon to tablespoon sized balls. Chill at least 30 minutes before serving.

Store in refrigerator. Best if consumed within 5 days.
Tried this recipe?
Mention @mytxkitchen or tag #mytxkitchen!
Nutritional Facts: 1 piece provides approximately 95 kcal / 11 g Carbohydrates / 2 g Protein / 5 g Fat